Curious to see what trends 2022 has in store for us? In this article, we'll take a look at 10 ideas for the new year when it comes to designing, furnishing, and decorating interior spaces. Check out the list below to discover what the leading interior designers and brands have planned for us in the upcoming months.
1. Inspired by the 1970s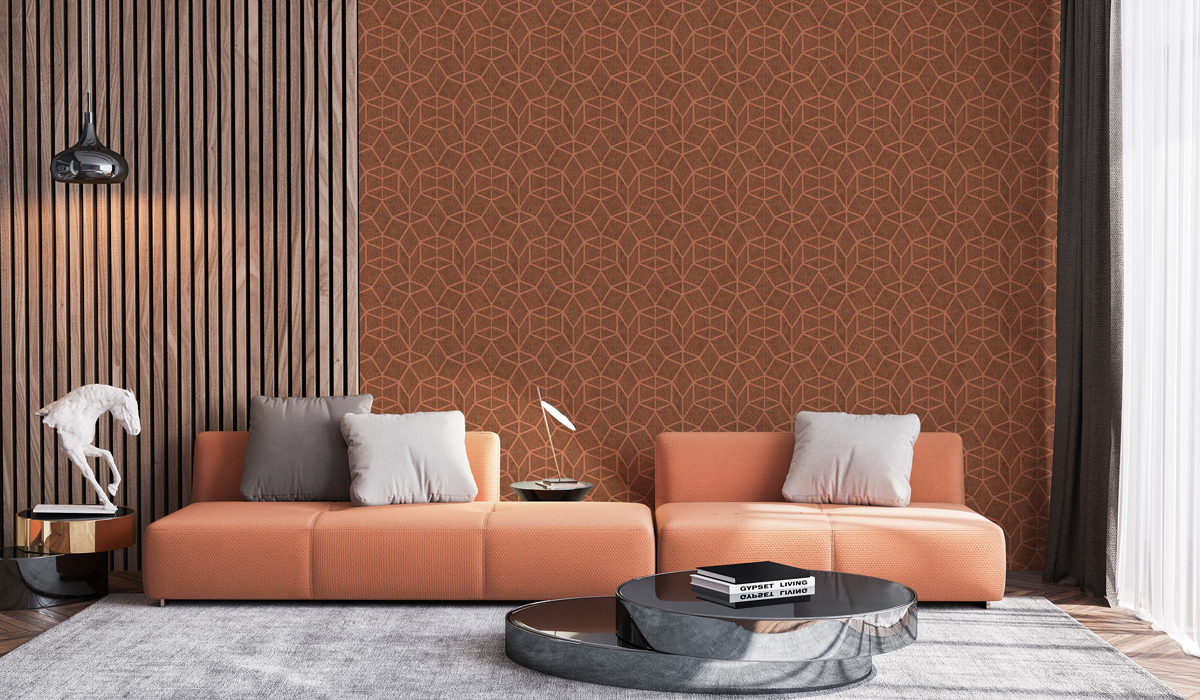 Can you picture that floor to ceiling wallpaper typically found in a somewhat dated interior? Well, it's coming back in style! If you're a TV fan, the resurgence of wallpaper this year comes as no surprise; last year's superhit "The Queen's Gambit" already gave us a taste of the popularity of this look.
1970s vibes are back and are taking a front seat in the interior design trends of 2022.
Geometric patterns, optical illusions, and psychedelic art, with strong vivid colors, are making their return onto the walls of our homes with wallpaper, cushion and furniture fabric, and even clothing.
Brown, in shades of chocolate, camel, and caramel, is taking the lead, this time combined not only with orange and terracotta shades, but also with more neutral shades to create elegant, refined, and timeless interiors.
2. Biophilic Design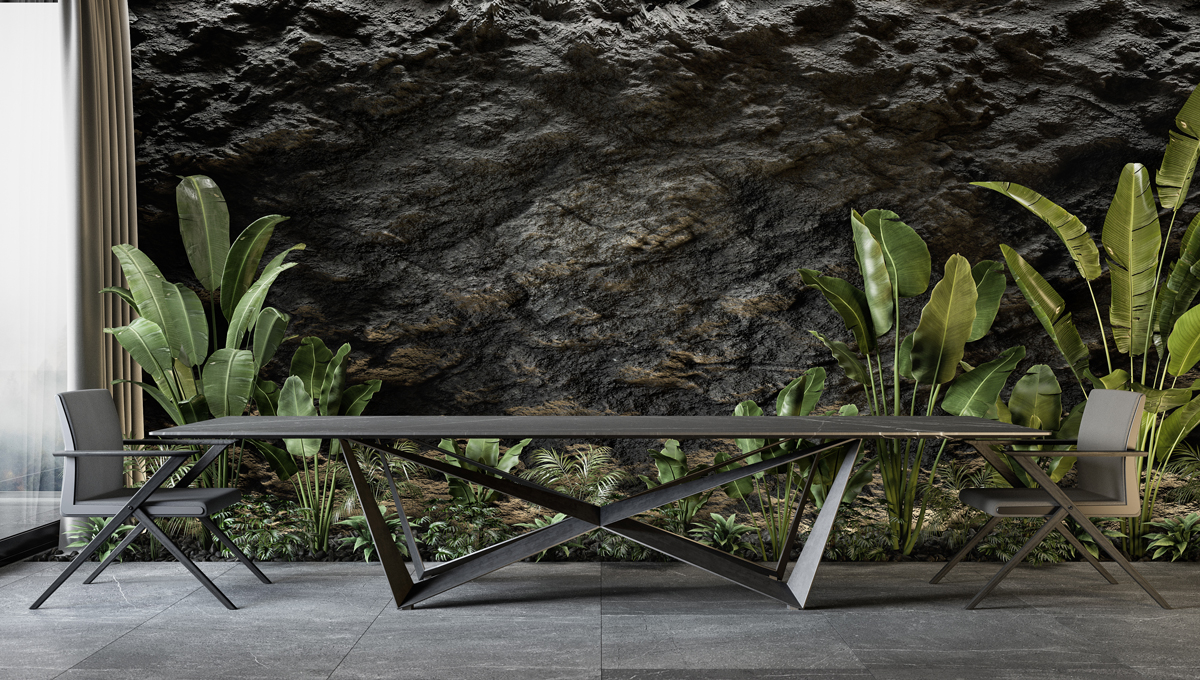 Already heard of Biophilic Design? If not, don't worry! It's one of the latest trends sweeping the design world; we'll go through a brief introduction so you can see what will surely be one of the principal design trends of 2022.
Biophilic design is a new way to think about design. It's a concept that scientifically integrates various complimentary disciplines to create a coherent approach to natural design.
Biophilic design combines scientific, technical, and psychological knowledge and aims to place the human being, who lives and feels a space, at the center of the design process.
For this type of design, direct contact with nature is a very important aspect, but it is only one of the many factors that contribute to overall wellbeing. Other important factors include the nature of the space, the disposition of natural light, airflow, and the sensory stimuli deriving from contact with the materials chosen within the project.
Last but not least is the overall sensation of wellbeing and safety that the space transmits to those who live and experience it.
3. 3D Textures and Color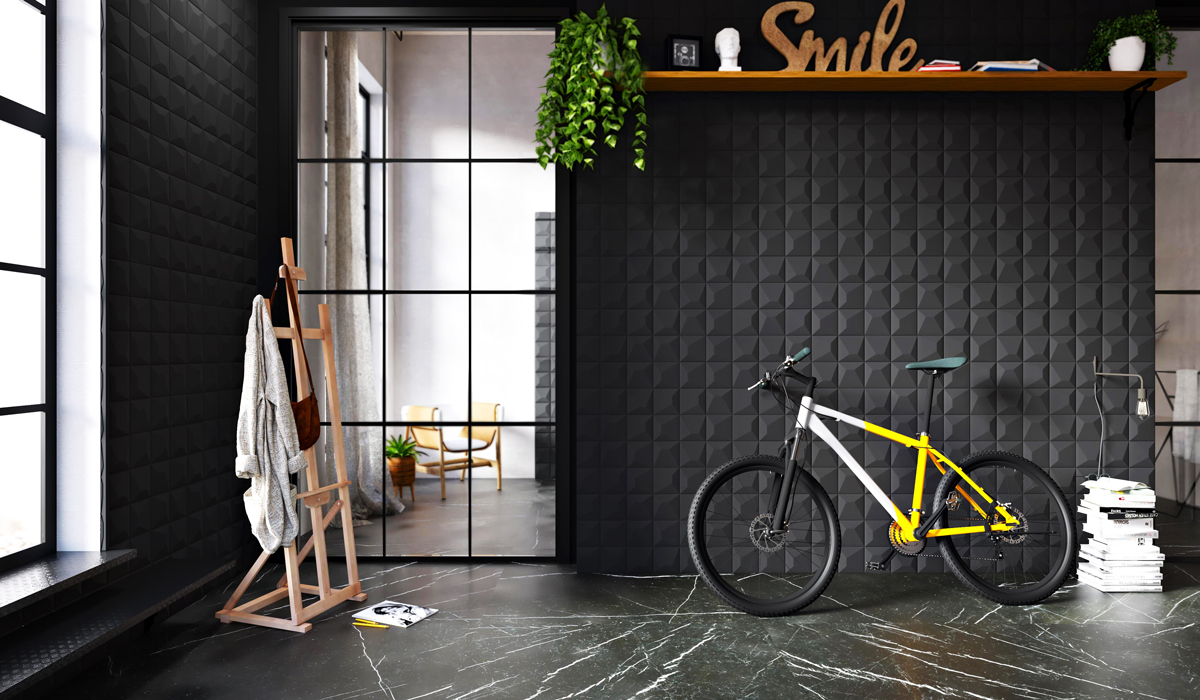 Our first trend – the return of the 1970s – already covered the use of geometric patterns. Among the trends of 2022, however, we'll also find some serious 3D textures, including boiserie, wainscot, cladding, bas-relief, all of which give depth (and personality!) to our room.
We can design rooms that use one single color to engulf the entire room, walls and ceiling included, but is presented on surfaces in various textures, helping create plays of light that catch our eye through their interaction with natural light during the day and artificial illumination during the darker hours.
Using a single color allows us to create the sensation that our space is surrounding us, like the cocoon of a butterfly, a place where we can feel safe and protected.
4. Classic and Tranditional Details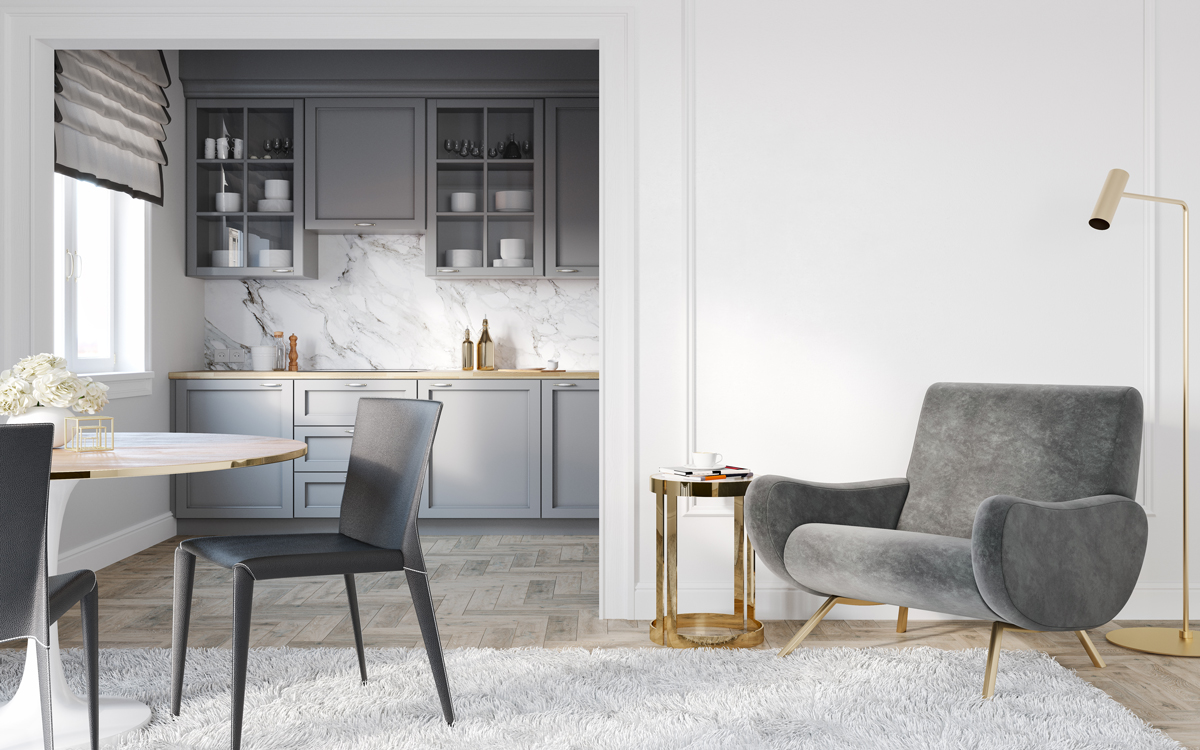 The new year gives us a new opportunity to refresh, revitalize, and rework a room; often this process can include the desire to free ourselves of old possessions that can begin to crowd our space. The very act of trying to get rid of superfluous and useless things, however, can often help us uncover hidden gems that deserve a new life.
Interior spaces can be greatly enriched with a few select pieces leaning towards traditional and classic design, which give your space a slight lived-in or antique feeling, that adds warmth and personality to the surroundings.
So, it may be time to finally go all in on your grandmother's dining room cabinet, giving it new life with a restoration, for example, in an ambitious, but doable, DIY project.
Antique pieces like this are filled with memories and allow us to add charm to our room, honor our roots, all while giving a nod to sustainability.
5. Sustainability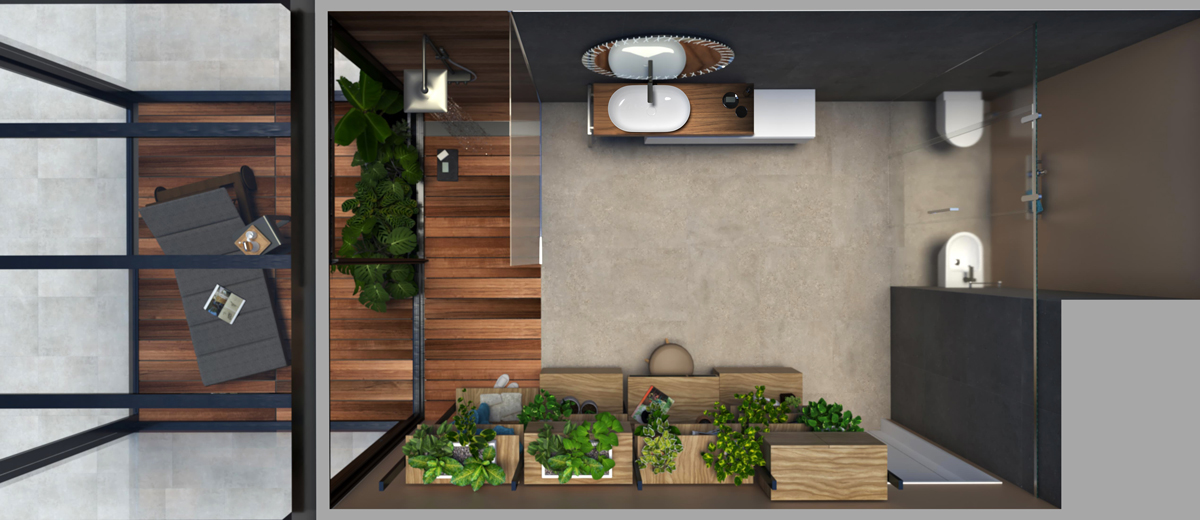 Over the last few years, sustainability has had an ever-growing importance in a wide variety of fields; this year, it will continue to keep us company as it once again plays a central theme in interior design.
But what form will sustainability take in 2022? Well, we just touched on our first example with the reuse of classic and traditional furnishing pieces.
Sustainability has now taken a firm place in all our vocabularies, influencing our choices when it comes to materials, finishes, and objects that we choose for our interiors. With this goal of sustainability in mind, many designers try to use the best materials possible to create their products, aiming to create timeless and durable pieces that will stay by our side for many years to come.
6. Sculptured Furniture and Curved Shapes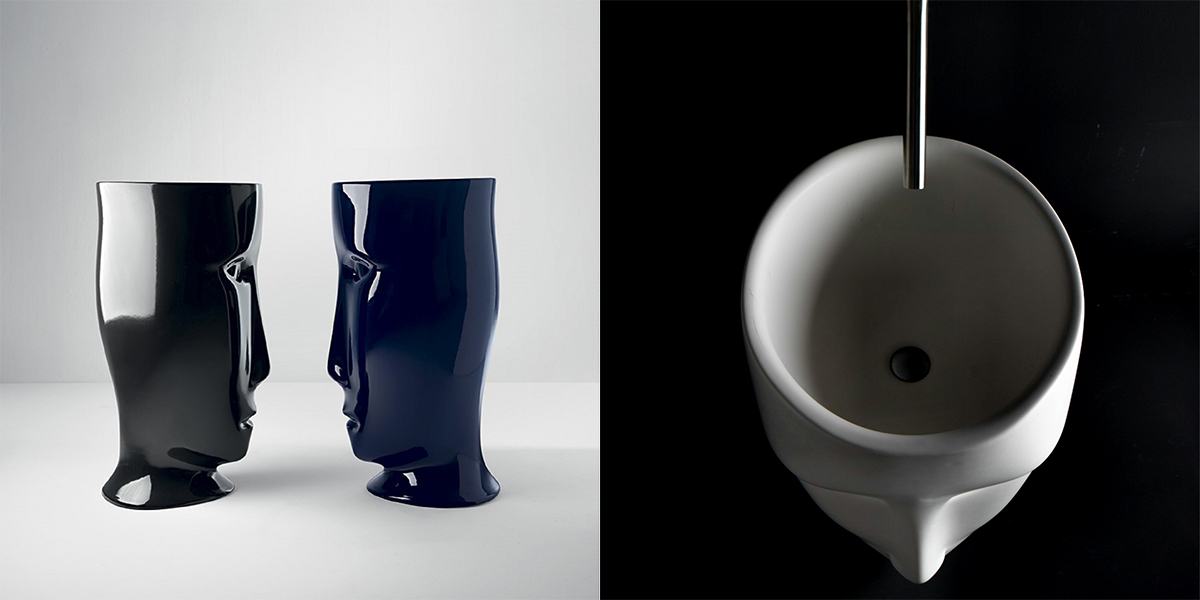 Why settle for a simple piece of furniture that dutifully serves its purpose but adds nothing to the environment? Goodbye boring old furniture pieces without any soul and hello new and exciting pieces that not only adequately serve their purpose but also contribute to the overall aesthetic of our surrounding.
Many brands offer furnishing items that look like sculptures, from kitchen, work, or coffee tables, to dining chairs, armchairs, and couches, these items abandon frigid and austere geometric lines in favor of curved forms which unwrap around us.
These winding shapes are warm and sensual, create a welcoming space, and invite us to pause and take more time for self-care.
7. Multipurpose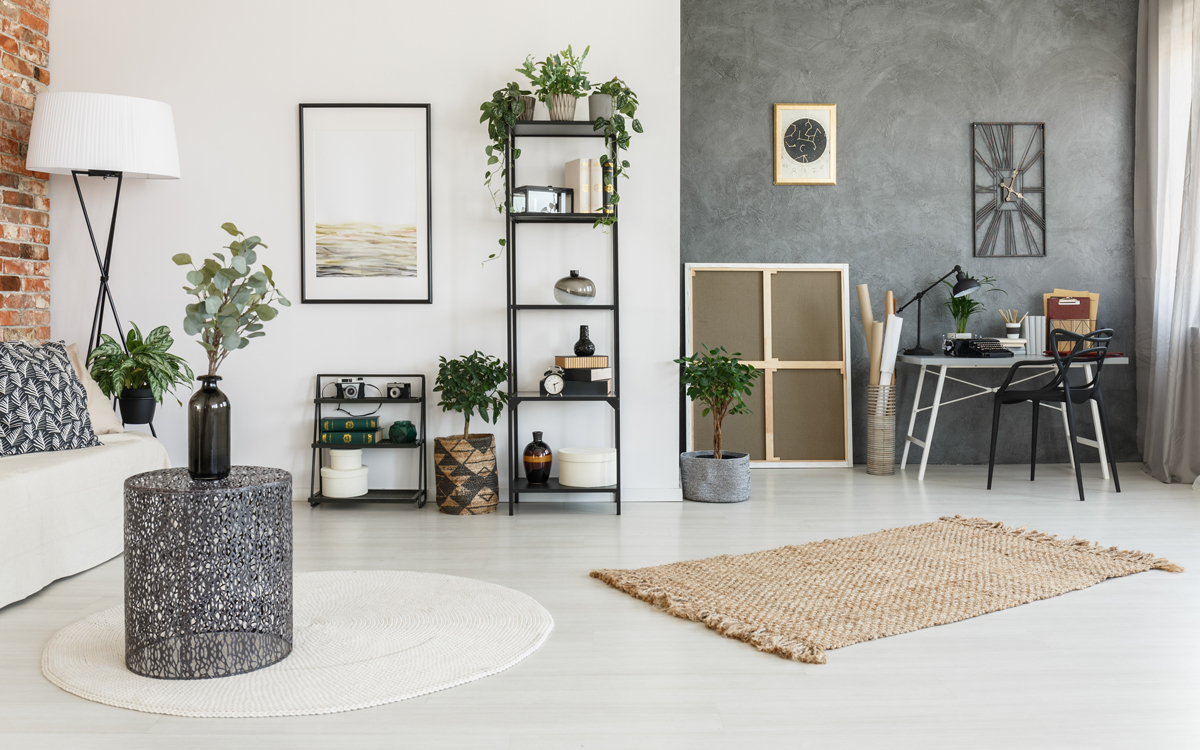 One thing that these last two years have shown us is just how important it is to have the ability and space to perform a wide variety of functions and activities within our homes. After creating and working from makeshift offices we realized just how important it is that the space in our house can respond to all our needs.
In 2022, it's time to rethink the space around us to take better advantage of its full potential. Create a dedicated space for a practical and functional home office, having the possibility to quickly transform a living room into a mini-gym where we can do our daily workout, having a kid-zone dedicated to not only play-time, but also where our littlest ones can do their homework.
All these things contribute to gradually create greater autonomy and independence.
8. Travel Memories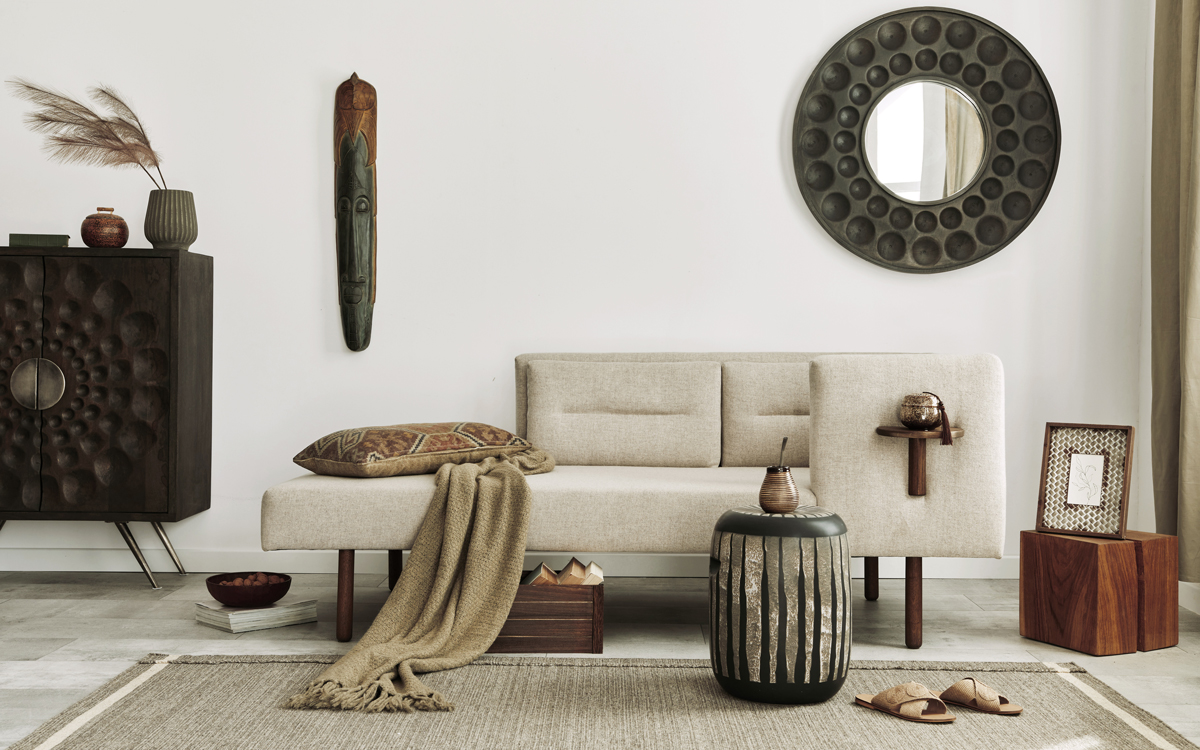 Traveling isn't just a memory and soon we'll be back to traveling just as often as before. But for now, we can take advantage of our travel memories, souvenirs that we've gathered and collected over the years which can bring an exotic and far-away feel to our interiors.
Souvenirs from our travels or from flea markets, from pillows, to rugs, to vases, sculptures, and much more, confer a feeling of being a bit of a collector and a bit of a globetrotter, that decorates and enriches the surrounding environment by making it their own.
9. Mix and match: materials and styles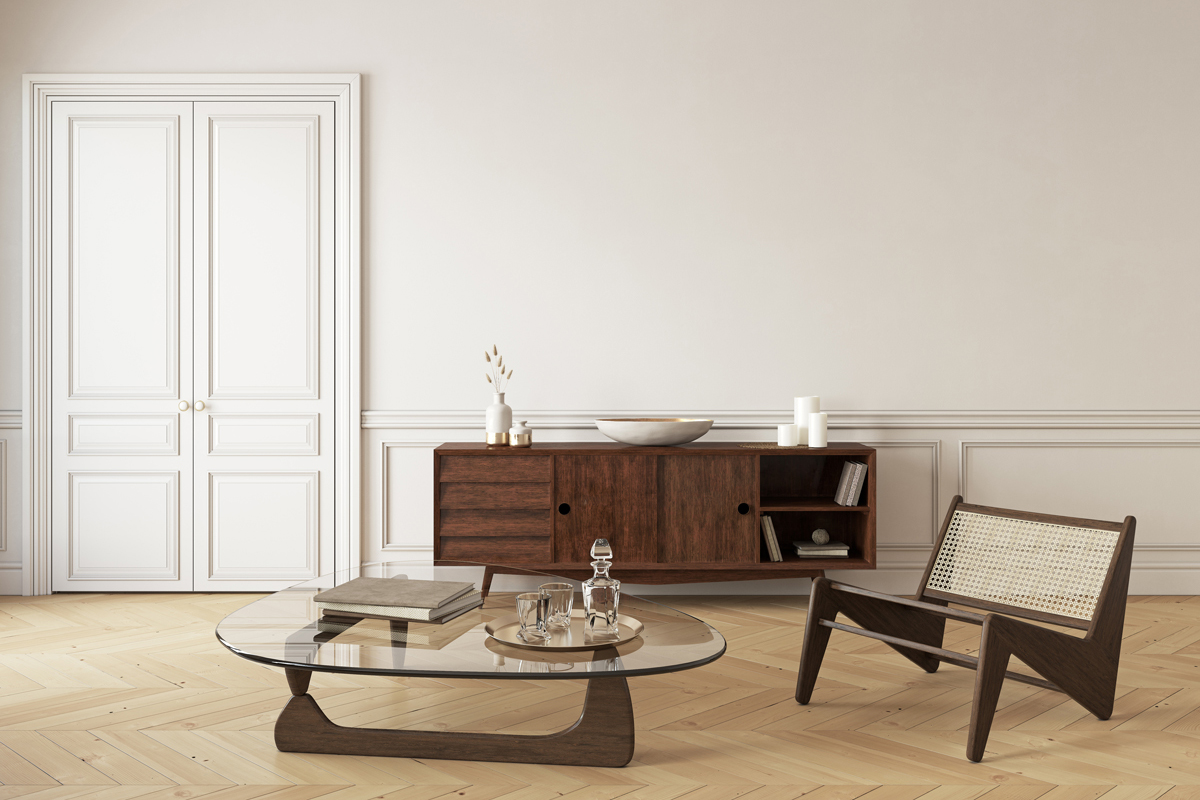 We already looked at reusing antique and traditional objects and showing off souvenirs from our travels. Mixing and matching elements from various times and places allows us to create unique spaces, that reflect who we are and contribute to the overall feeling of wellbeing that the space transmits.
And this is true not only for furnishing items but also when it comes to choosing materials and finishes; 2022 is telling us to mix and match various styles and materials! Stone with wood or metal, in both furniture and structural elements, or even reclaiming or reusing these materials from other spaces or projects. This allows you to create spaces that are modern, but don't lack charm and character.
10. Very Peri, Pantone Color of the Year!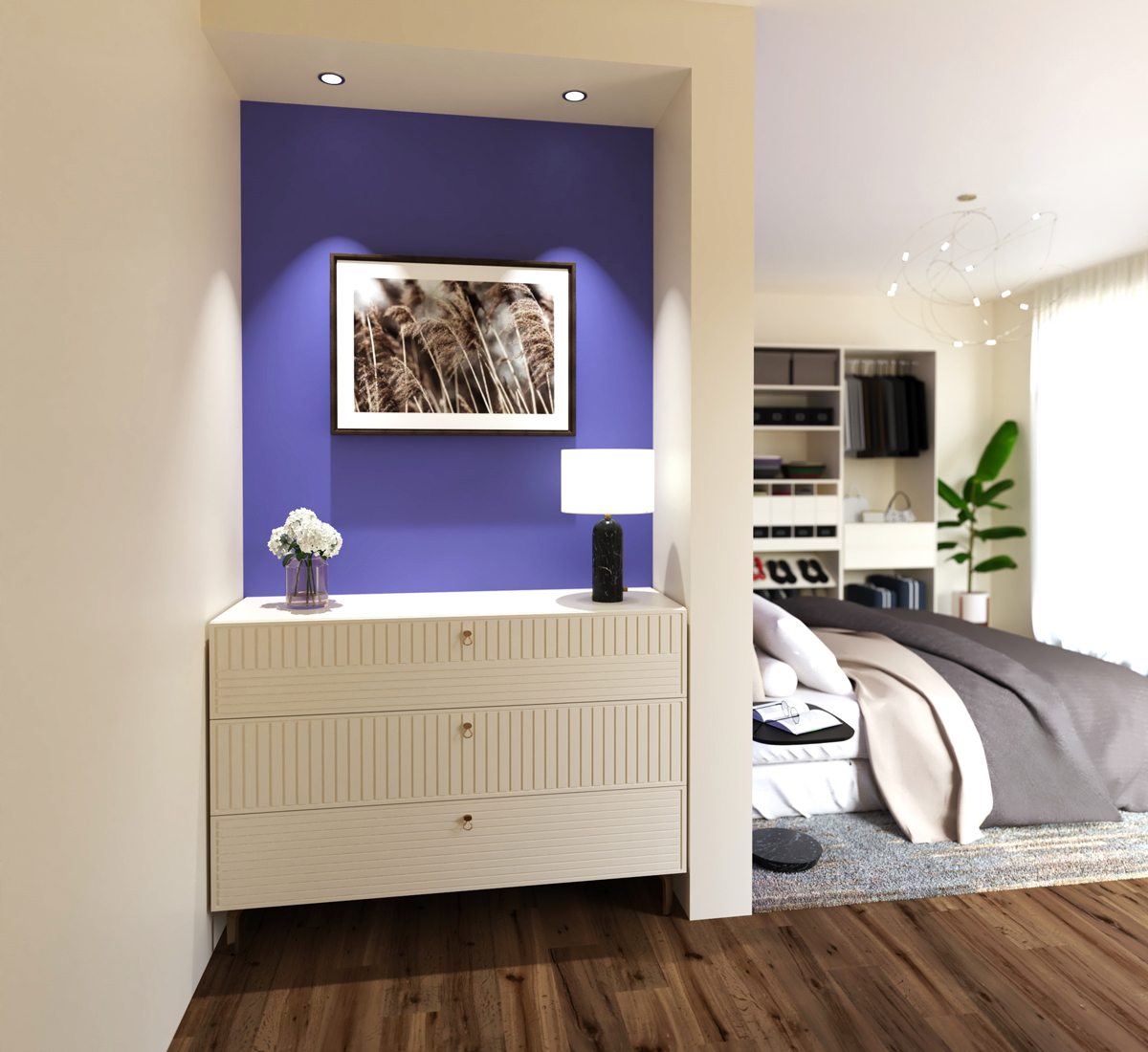 Last but not least in our list is the Pantone color of the year: Very Peri. This strong blue with decidedly purplish shades will surely be used in many areas of design this year.
With its bright and lively color, Very Peri offers a touch of spring and shares refreshing new possibilities. And a little reminiscent of lavender, it almost asks us to imagine its scent.
---
A Few Final Thoughts
We've seen a wide array of tips to help us stay current and adopt the latest trends in interior design for 2022.
But which should we use for our own rooms? That depends on our individual tastes and preferences, and from what we've seen so far, we have plenty to choose from.
What emerges from our list of just a few design ideas for this year, is that 2022 once again places YOU, the inhabitant of the space, at the center of interior design.
Men, women, children, and, why not, even pets! Those who experience the environment daily – play the leading role in 2022 and are at the heart of each and every design project.
Anything and everything that contributes to making the experience of living within a physical space enjoyable and comfortable is welcome in our projects and in our interiors.
Ready to try out a few of these 2022 trends in your own interior design projects and renovations?
If the answer is yes, then all you need to do is let yourself pick the one you are most interested in and get started. Having a hard time imagining what your new kitchen, bathroom, living room, or bedroom will look when completed? All you have to do is create your project and immerse yourself in your new reality, maybe with a rendering or even a few, to help your dreams come true!
If you're interested in learning more about rendering so you can imagine your future space, check out our article here on 5 Tips to Create the Perfect Rendering and check out our professional interior design software DomuS3D.
Happy new year and happy designing to all!