Subway Tile has been around for over 100 years and provides a timeless, versatile, and affordable choice for your bathroom. In this article, we'll take a close look at how to effectively use subway tile in your next project!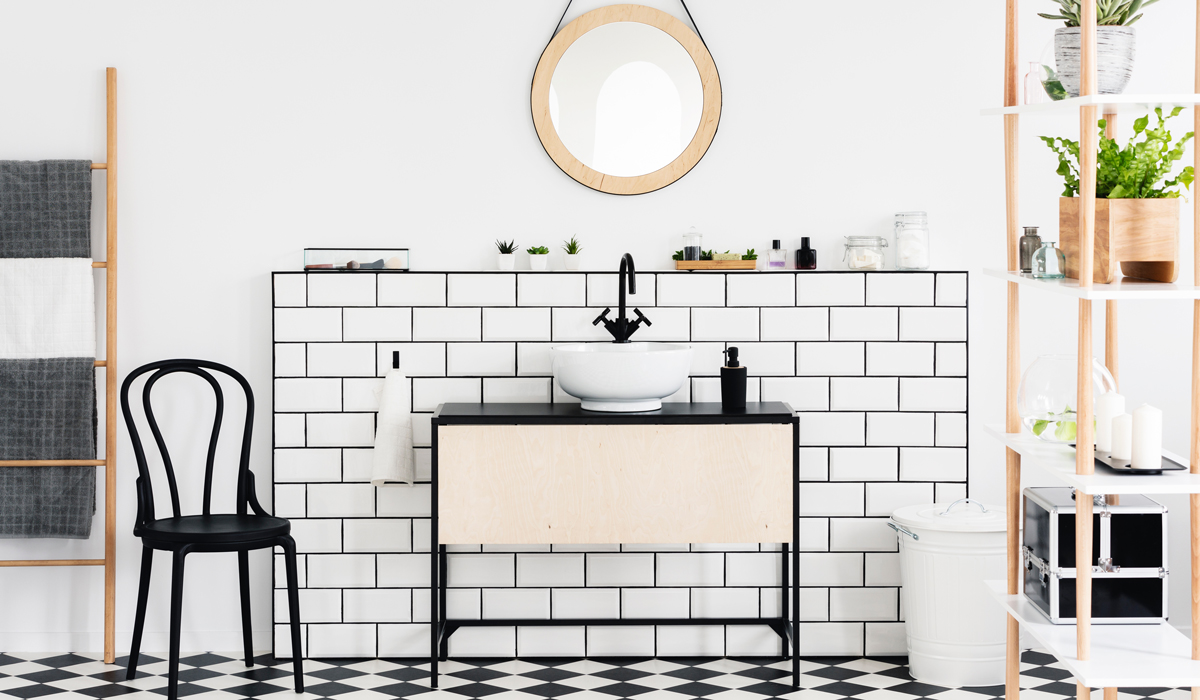 Looking to use subway tile in your bathroom remodel? Whether you're a tiling pro or setting out on your first tiling project, you are sure to come across subway tile.
Subway Tile has been around for over 100 years and is once again one of the most popular choices when it comes to bathroom design.
But what exactly is subway tile?
Subway tile usually refers to 3×6" rectangular tiles, usually laid horizontally in a 50% offset (or brick) pattern, and often found in high-gloss white ceramic. Subway tile is known for its durability as well as its sleek, clean, and timeless appeal.
But is subway tile just a fad?
No! This look, although extremely trendy right now, has been around for a long time and provides a refined and classic choice for any bathroom design.
Ready to look for ways to use subway tile in your bathroom? Well then let's get to it!
A Brief History of Subway Tile
Before we start looking at how to use subway tile in your bathroom, let's first take a look at where the term "subway tile" comes from.
Subway tile got its start back in 1904, in the first New York subway stations. Designers wanted to create spaces that were hygienic and easy to clean, very important qualities for the Victorians who would be the subway's first passengers. Tile was the obvious choice, and they opted for white with a glossy finish which naturally reflected light and helped brighten the underground subway stations.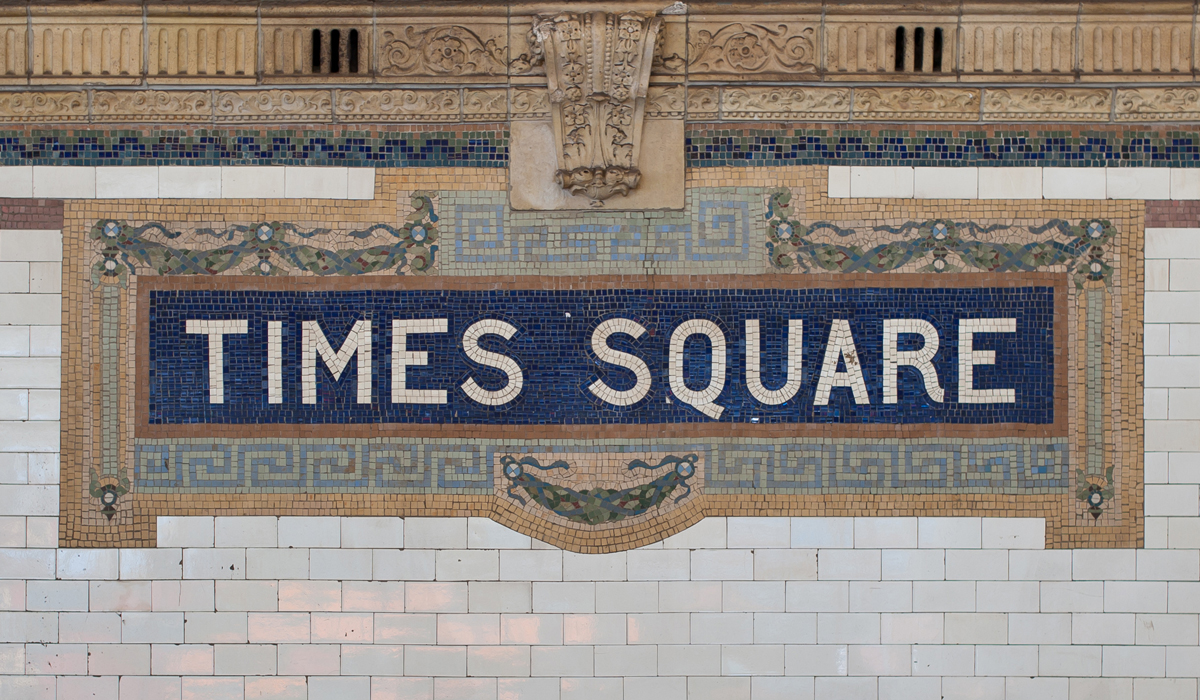 So, what was the result? The highly reflective subway tile installed in the first subway stations created a feeling of safety and cleanliness for the new passengers.
After subway tile was first used in 1904, it quickly began to appear all over the world; not only in transportation hubs but in butcher shops, hospitals, kitchens, bathrooms…anywhere where hygiene was a top priority.
Popularity peaked in the 1920s and 30s, when subway tile was a popular choice for many different spaces, but even after, subway tile remained an important part of the interior design world and never fully fell out of style.
So is subway tile still used today? Subway tile is more popular now than ever before!
Subway tile began resurfacing in recent years and became a top choice for all types of interior spaces, from farmhouse kitchens to Scandinavian style bathrooms.
The simplicity of subway tile creates a highly satisfying aesthetic result and an inherently timeless design.
But new design trends have led to an exploration of innovative installations that break away from the traditional white 50% offset subway tile.
Subway tile installations now boast exciting colors, varying installation patterns, and different sizes; we'll take a look in more detail below to see how these can be used to create stunning spaces.
How to use Subway Tile
There are many different ways to use subway tile, starting from the classic installation to more innovative ways that experiment with pattern, color, and size. No matter what style bathroom you want in your home, subway tile is a versatile choice that can lend itself to many different looks.
Below, we'll take a look at some examples to give you a few ideas, but when it comes to interior design, YOU get to make the final choice on what is right for you!
Keep it Simple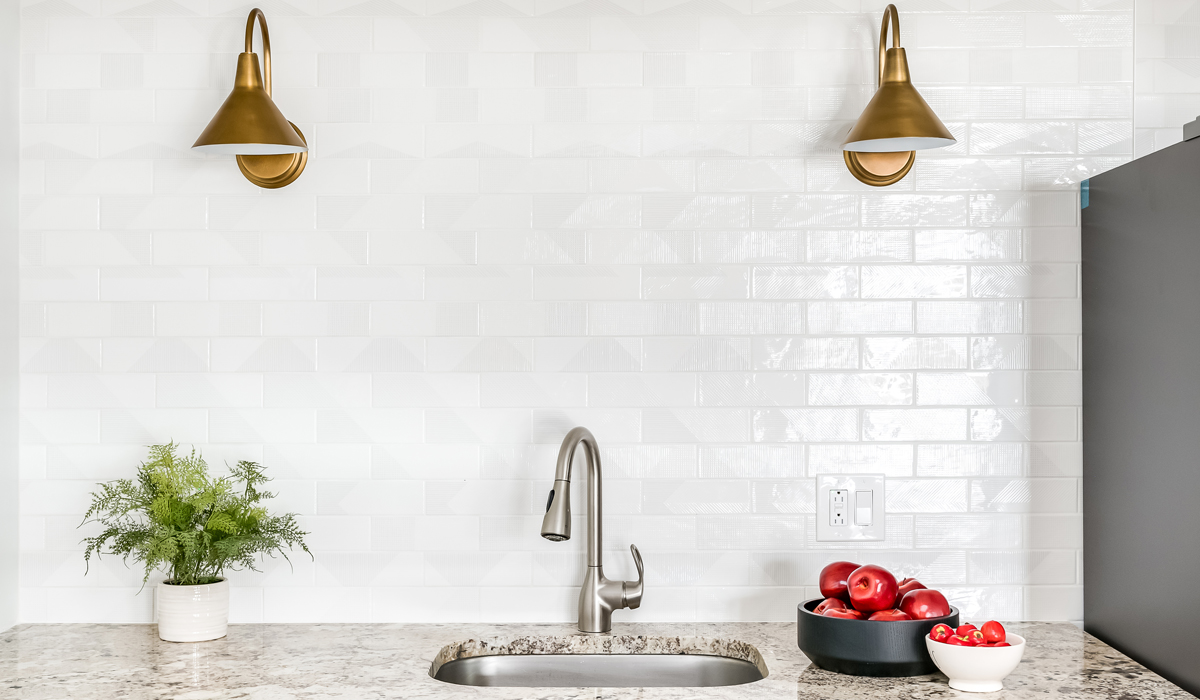 The classic look for subway tile is made up of 3×6" high gloss white rectangular tiles laid in a 50% offset pattern. If it's not broken, why fix it?
This was the original choice for the New York subway back in 1904 and it remains a great choice today for a timeless and clean design. In recent years, it has resurfaced as a staple of the residential interior design world and currently fills bathrooms and kitchens around the world.
For a slight variation on this classic design, try using a high-contrasting grout. A black grout can be paired with black fixtures in your bathroom to create a stark contrast that makes for a sleek and modern feel. This is not only a popular choice in bathrooms but for kitchens, as well.
Last but not least, another slight variation on the classic subway tile can be found by using a different offset, both 1/3 and 1/4 offsets are popular choices. You can even get rid of the offset altogether to create a standard horizontal grid pattern.
Spice it Up
There are a number of ways to get creative when it comes to subway tile, taking liberties with the classic design to add personality to any space. With modern interior design, there are no strict rules to follow, so feel free to explore different solutions within the subway tile motif.
Let's take a look at three main ways to differentiate your subway tile installation: pattern, color, and size.
Try a different installation pattern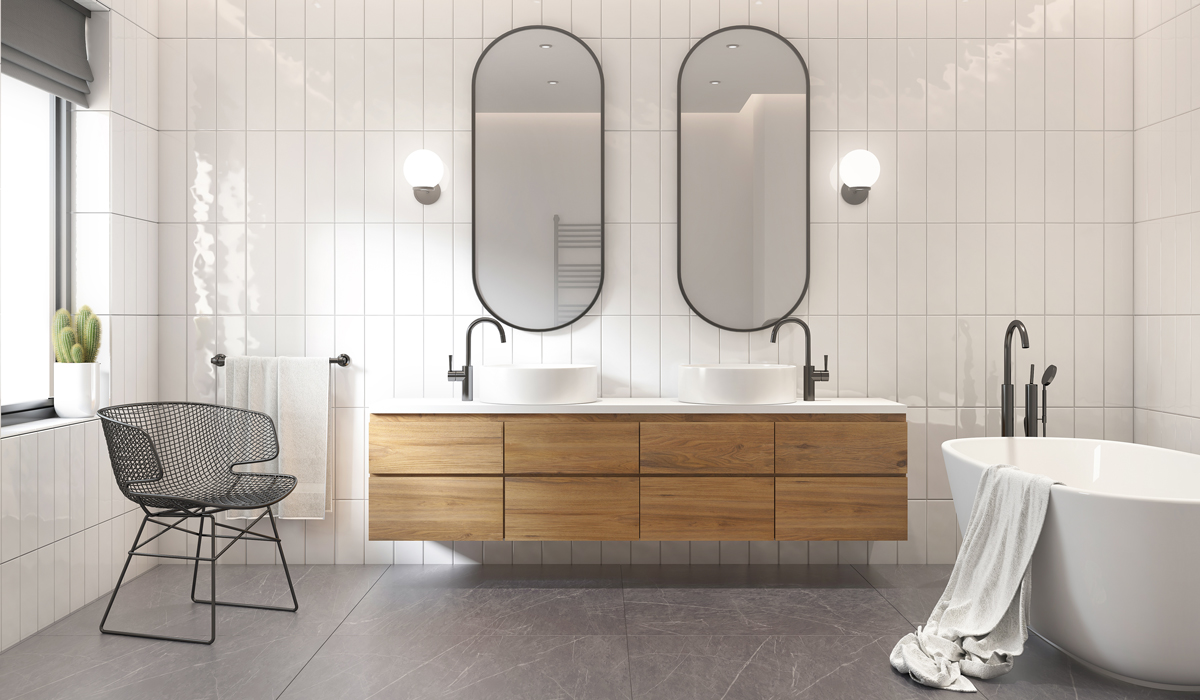 Subway tile is traditionally installed in a 50% offset pattern (also known as a brick pattern). But there is no reason not to explore various installation patterns for a more modern look. Let's take a look at a few options:
Try laying it vertically
A vertical installation can add height to your room. For example, we can lay vertical subway tile to our shower in order to give the appearance of a taller space.
Try a herringbone
Herringbone patterns add a layer of visual complexity and create an eye-catching area within your bathroom. A classic herringbone can be laid either in a traditional pattern or in a straight (or 90-degree) pattern which gives your design a more geometric look.
Try a geometric pattern
You can always lay two horizontal tiles next to a vertical tile, a geometric pattern that gives a modern appearance to your bathroom while keeping the clean and sleek characteristics of your subway tile.
Experiment with Color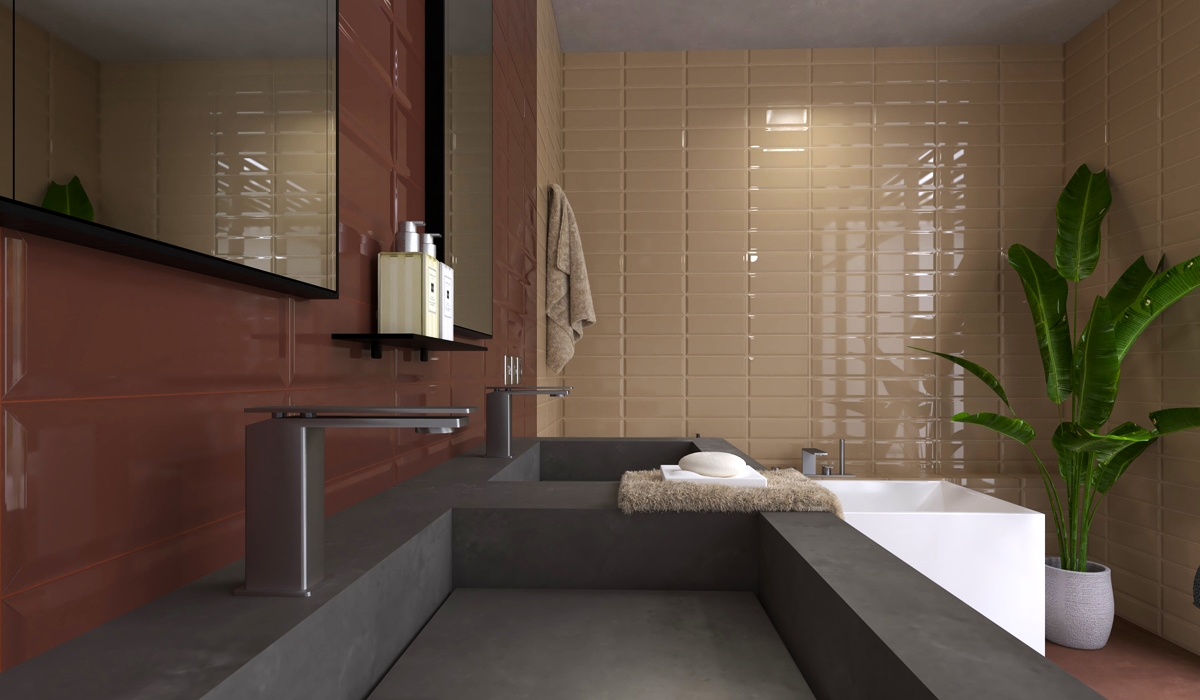 Just like you can change up the installation pattern to give your bathroom your unique touch, you can also stem away from the traditional high gloss white ceramic subway tile. Here, there are endless possibilities to choose from. All you need to do is find the one that works best for you!
Play with tile color:
Starting with neutral colors that lead to a more elegant design, to bright and intense colors that lead to a bolder design, you have plenty of options to choose from.
Choose a different material:
Subway tile is traditionally made from ceramic, but why not explore different materials, as well? 3×6" marble tiles can create an elegant and luxurious look while glass tiles can add a special touch to any bathroom space.
Use grout to your advantage
And what about grout? We already talked about using a high contrast grout color, but why not experiment with grout color to find the perfect choice?
Try the inverse
Looking for a real eye-catching design? Try this spin on the classic design: completely inverse the colors. With black 3×6 rectangular tiles and white grout lines, this look takes modern and sleek to a new level.
Try out different sizes
Tile size gives us a lot of area to play with, as well. Subway tile can come in any rectangular size with a 1:2 ratio, so for example, we can use 2×4, 4×8, 6×12 or go even bigger.
Oversized subway tile is a great way to bring the classic design into the 21st century. It can give you an even cleaner and more streamlined look, while opening up your space and creating an illusion of depth and height in your bathroom.
What's the Verdict?

Subway Tile is a GREAT choice for anyone looking for a timeless classic. Its streamlined look has been a top choice for over 100 years and its popularity is surely here to stay. Unlike other trendy looks, subway tile is not a fad that will quickly go out of style in the years to come.
Subway tile is also an affordable design choice, especially if you stick with classic white ceramic. Its easy to clean, easy to install, and looks great.
While we recommend using subway tile in your bathroom, it's a great choice for kitchens, as well. It works with many different styles, from farmhouse to modern. A simple subway tile backsplash can give new life to your kitchen.
So, what are you waiting for? Pick out your subway tile for your next project and get started!
If you are looking for a way to preview your next design idea, either for yourself or for a client, take a look at our professional interior design software DomuS3D. With DomuS3D, you can create photorealistic renderings that allow you to see your space before starting an installation. You can view your subway tile design and make sure you pick the right color, installation pattern, and grout, for your project.
To learn more, visit this page.