The March 2023 DomuS3D project of the month is a modern bathroom created in partnership with Stocco.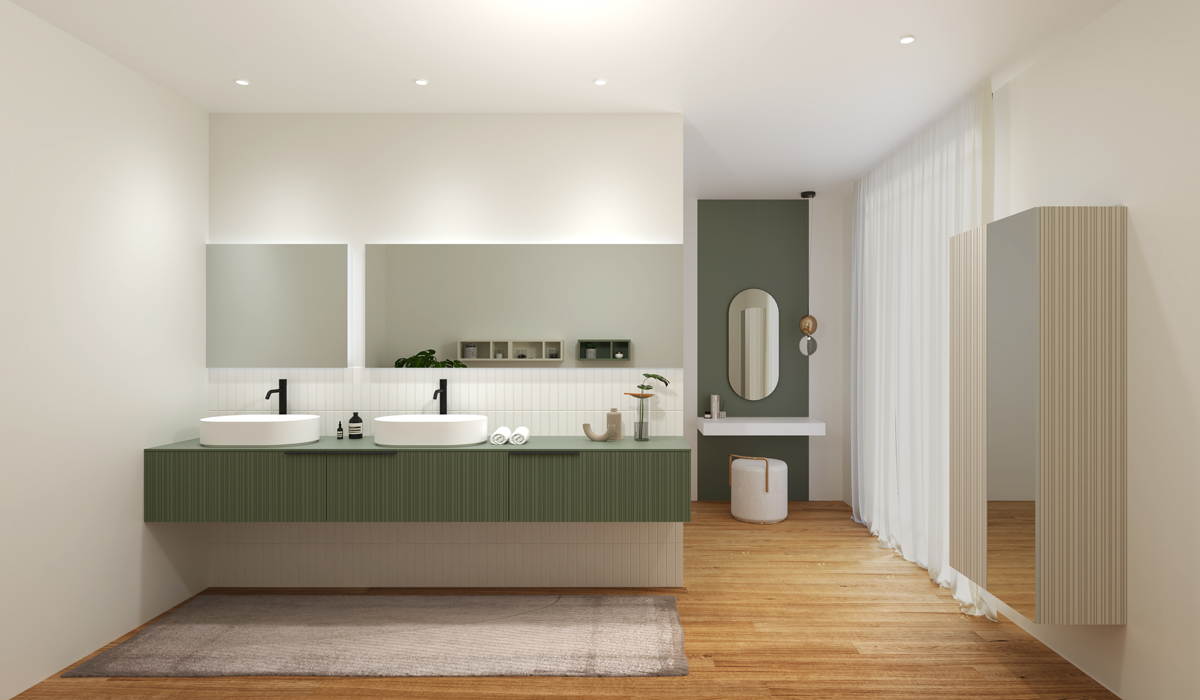 The March 2023 DomuS3D Project of the Month, created in partnership with Stocco, is a modern bathroom where the choice of materials and finishes aims to create a welcoming space, perfect for a brief moment of relaxation.
Featured in the bathroom is the new configurable Stilo system, which stands out for its elegant three-dimensionality that transforms chiaroscuro light effects inspired by ancient architecture into inconic contemporary details.
The three-dimensional texture, with thick vertical incisions, enhances the T.Lam finish, offering top of the line technical perfomance with high chromatic quality, for both standard finishes and matte-color finishes across the entire Stocco palette.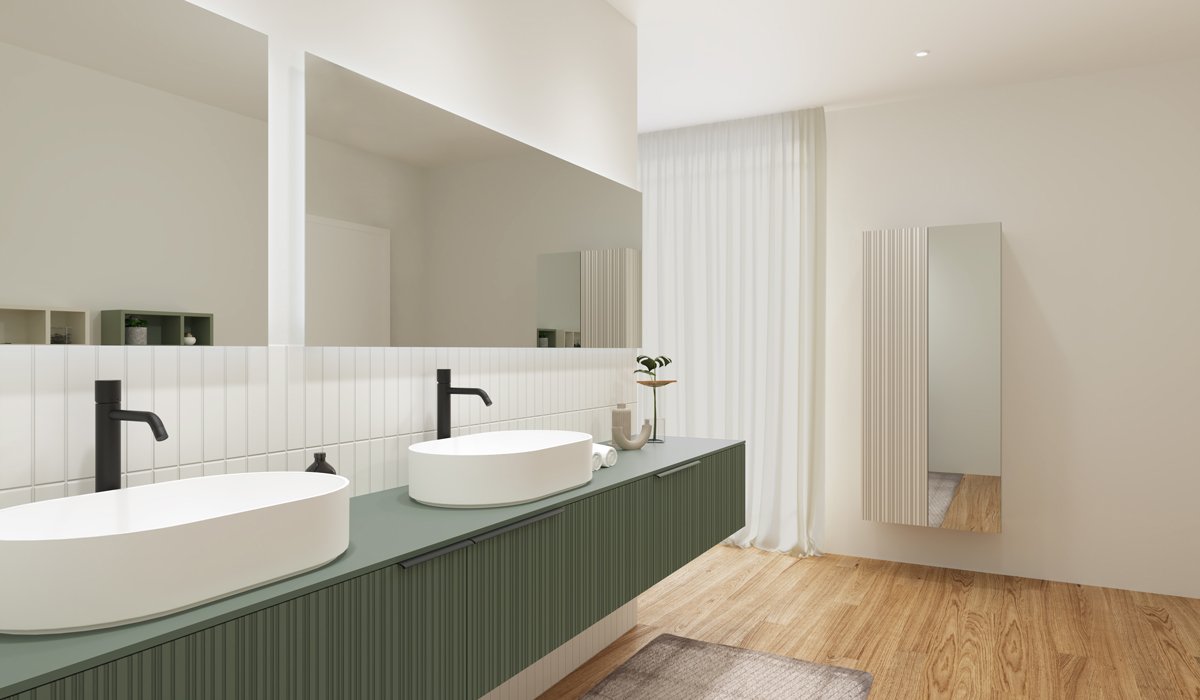 Stilo is composed of suspended vanities and sink bases which are configurable as desired thanks to a wide ranging width modularity, three different heights, and a capacious depth. There are two types of openings available: Stilo P, the esential push-to-open solution, also available with the minimalist metal Twig handle, or the Stilo H solution, with a full-length groove handle.
For a personalized design experience, Stilo vanity bases can be completed with a wide selection of washbasins, including integrated or vessel sinks, in colors that match the base, as well.
Along with the bases, the Stilo system includes columns, cabinets, niches, and accessories and pairs with a wide range of mirrors and complentary items which can be selected from the Tailormade collections from Stocco to create a complete and versatile bathroom design and finished space.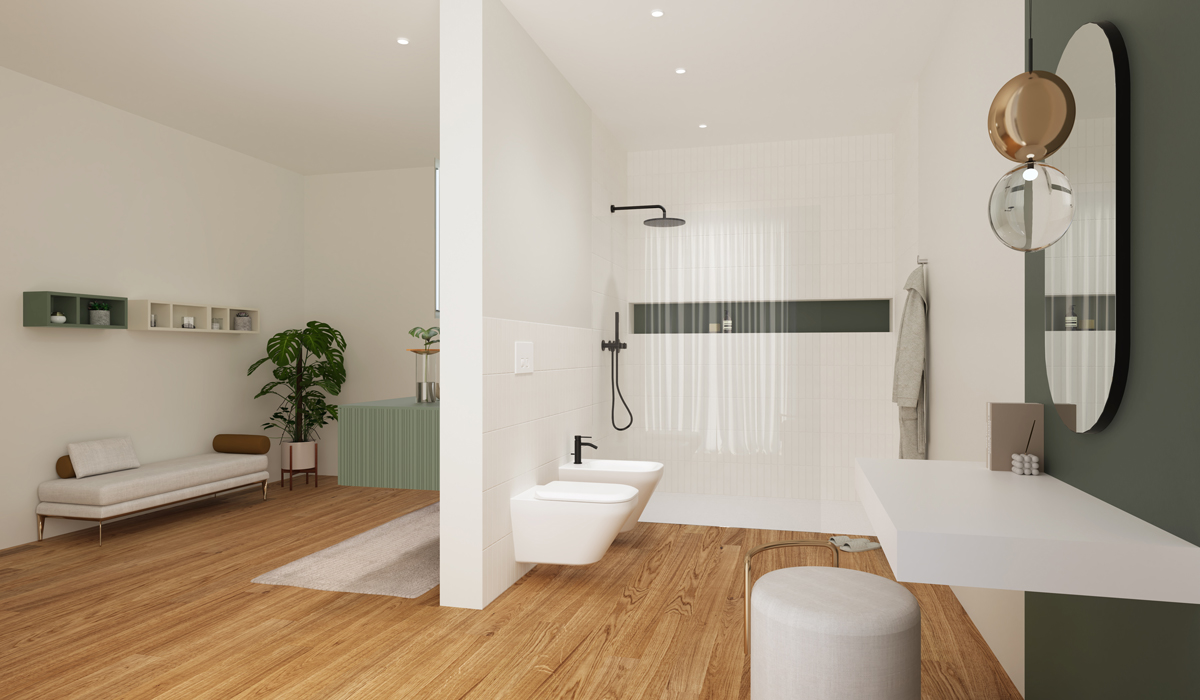 Stocco items used in the project
– Stilo P Base in Lacquered Salice with black Twig handle
– Vanity Top in Mineral Geacril in Salice color
– Dual Stadio sink in Cristalplant
– Stripe R LED backlit mirrors
– Stilo Column in Lacquered Seta with lacquered door and mirror door
– 2 Over Cabinets in Lacquered Seta
– 1 Over Cabinet in Lacquered Salice
– Shelf Top in White Fenix
– Pillo Mirror with black frame
---
Stocco collections are configurable and available in the DomuS3D library.
---
Technical Details:
| | |
| --- | --- |
| Rendering Image Dimensions | 4410×2517 pixels |
| Surface Area | 20.96 sqm |
| Number of Items Used | 54 |
| | |
| | |
---
DOWNLOAD IT AND MAKE IT YOUR OWN!
Follow these simple steps:
---
Happy Designing!
The Maticad Team
info@maticad.com