Adopting a new software can be hard, even if you know it will help your business in the long run. Follow the simple steps below to help ease the learning process so you can be running full speed in no time.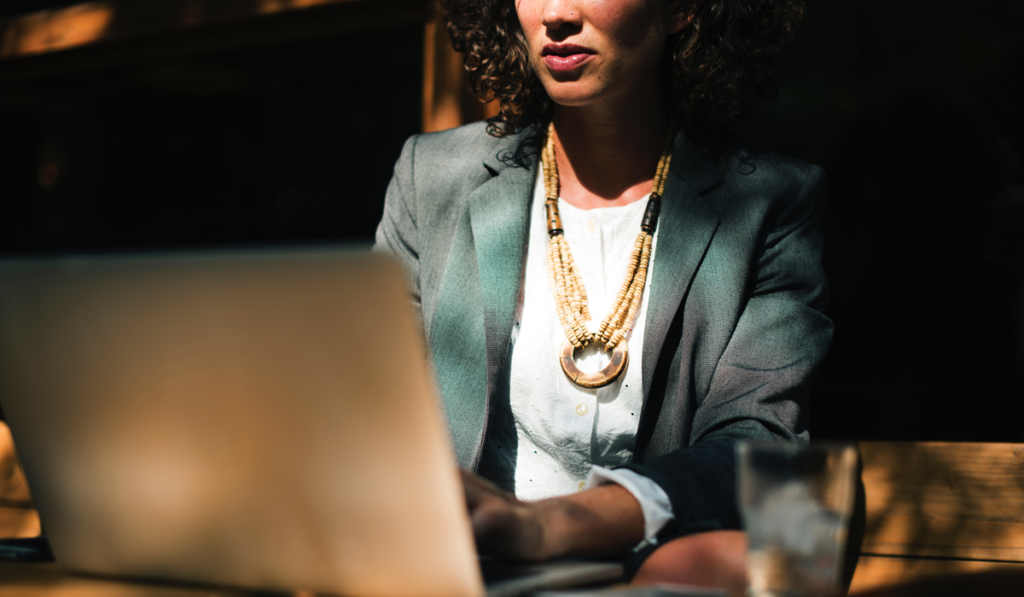 Implementing the right software tools in your business can be a huge time and money saver and give your work a significant boost.
But all of us know that adopting a new software, especially if you don't have experience with a similar system, can be overwhelming, frustrating, and time consuming without the right approach.
What are some strategies that can make learning a new software easier? In this article, we'll take a look at 8 ways to make it easier to master any new software system.
1. Set aside time on day 1
When you open up a new software, especially if it's a powerful professional tool, even the most basic functions can seem impossible to figure out. The user interface can be overwhelming and, with a myriad of features and commands, it may take you ages to find the button you are looking for.
Our first tip to learning a new software: block out a 3-hour session on Day 1 to focus only on the software.
Ok, that's a big ask. It may seem impossible not to check your email or respond to incoming messages for 3 whole hours, especially if you work directly with clients, but this approach can keep you focused on learning the basics in one short session and get you familiar with the software so you are no longer a beginner come Day 2.
Don't focus on productivity on Day 1: just "play" with the software to start getting the hang of the basics.
2. Invest in the first two weeks
If you're setting aside a chunk of time on Day 1, you can't stop there. When you sit down on Day 2, you are no longer a beginner, but there is still plenty to learn. We recommend taking a deep dive into the software during the next two weeks to really get to know the software.
If you are planning on using this tool often, you'll have ample time to use it, and boosting your use in the beginning will get you more familiar and comfortable with the tool.
Really, those first two weeks can make or break the software for you.
If you don't invest the time over the first two weeks, your frustration will drag on and on and you'll dread opening up the software each day, even though you know that it could be a powerful tool for you.
Learn to leverage your software by using it daily for the first two weeks you have it.
3. Start simple
We've seen new users time and time again open up our program for the first time on a Friday and attempt to build a full-blown design project they have to deliver on Monday.
Learning a professional software is not a quick fix for a specific project but an important long-term investment in your business.
Let's take the example of learning how to use 3D interior design visualization software. As you get started learning the software and begin using the basic functions and commands, it is important to build simple and easy projects to get familiar with the program.
If you're learning to ride a bike, your goal is to pedal half-way down the street, not win the Tour de France…
Complex projects that you are proud to present to your clients will come in no time, but don't expect to open up the program and build out a perfect design project on Day 1.
Start small and start simple.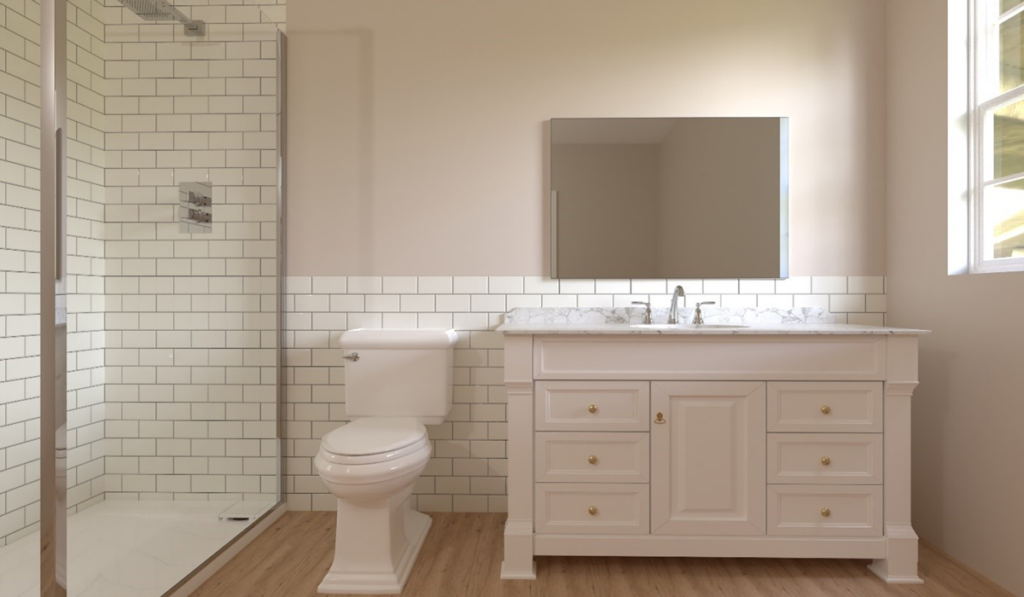 4. Watch video tutorials
Most software products out there have a YouTube channel filled with video tutorials that explain specific features of the program that you need to learn.
If you are looking for a specific command, hop over to YouTube and do a quick search or head to the software manufacturer's website to see if they have links to video tutorials. If you're lucky, you'll be able to learn a new command in just a couple of minutes by following along with a video.
And if you're really lucky, there may even be an entire beginner training course recorded and available. For example, with DomuS3D, all new users have access to a one-hour long introductory training course that they can pause, rewind, and watch over and over as they put together their first design project.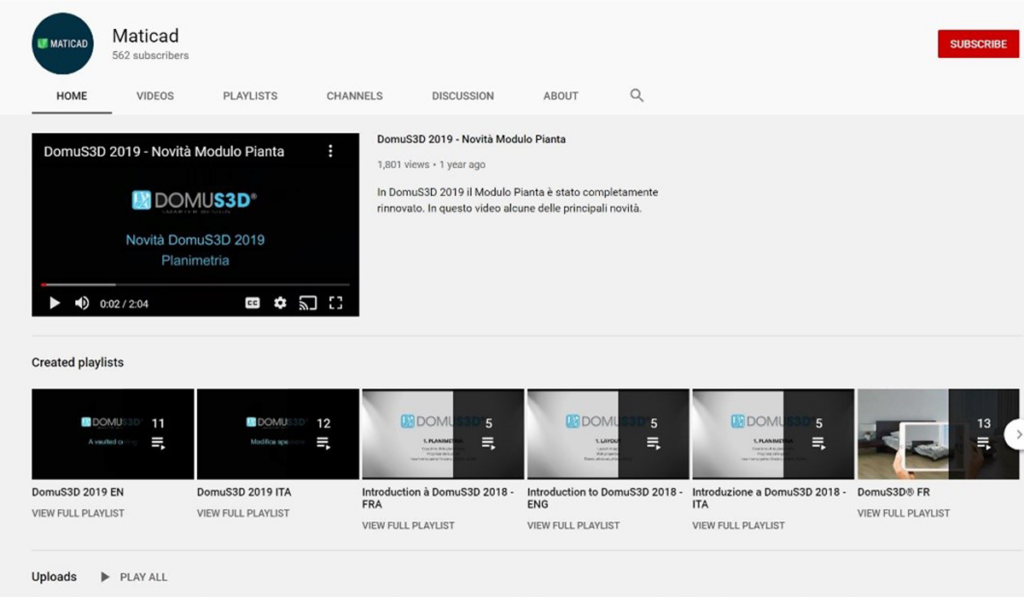 5. Look for a support website
Additionally, most software out there have support websites that are part giant FAQ and part user manual for the 21st century.
See if the software you need to learn has a support website, like the DomuS3D online guide, which is home to hundreds of how-to articles.
Some support websites will be structured in easy-to-follow chapters, which will even walk you through getting started with the software. With DomuS3D, you can check out sections like My First Project which will walk you step by step through building your first project.
6. Ask about Live Training Courses
A lot of software platforms will offer live training courses at no additional cost for their subscribers. Find out if the software you need to learn offers free training courses by checking out their website or contacting their customer support team.
Live training courses are a great way to see the software in action and have a chance to ask specific questions. At the end of a training session, the instructor will usually take time to answer your questions, so don't be shy!
And depending on the size of the course, you may be able to make a personal connection with the instructor, definitely a plus if you need help as you get more advanced in the software, as well.
7. Stay up-to-date with webinars and special events
After you become more proficient in the basic features of the software, find out if the manufacturer runs any webinars or special events on specific topics or advanced features within the program. These are a great way to deepen your knowledge and become a pro.
Following along with a webinar is easier than ever and in just an hour, you can become an expert on a specific feature, which can help you use the software more efficiently.
At Maticad, we have a series of webinars and special events that you can find here.
8. Try new things
Once you get the hang of all the basic features of the software, it's time to start exploring and trying new things. Check out some more advanced features and learn to use the software to do exactly what you need.
If you are using 3D design visualization software, for example, it's time to start building complex projects for your clients that show off your ideas and allow you to present your designs clearly and effectively to your customers.
In a design software like DomuS3D, this could mean using advanced modeling techniques to create architecturally complex walls or learning how to set the lighting in your scene to create high quality 3D renderings.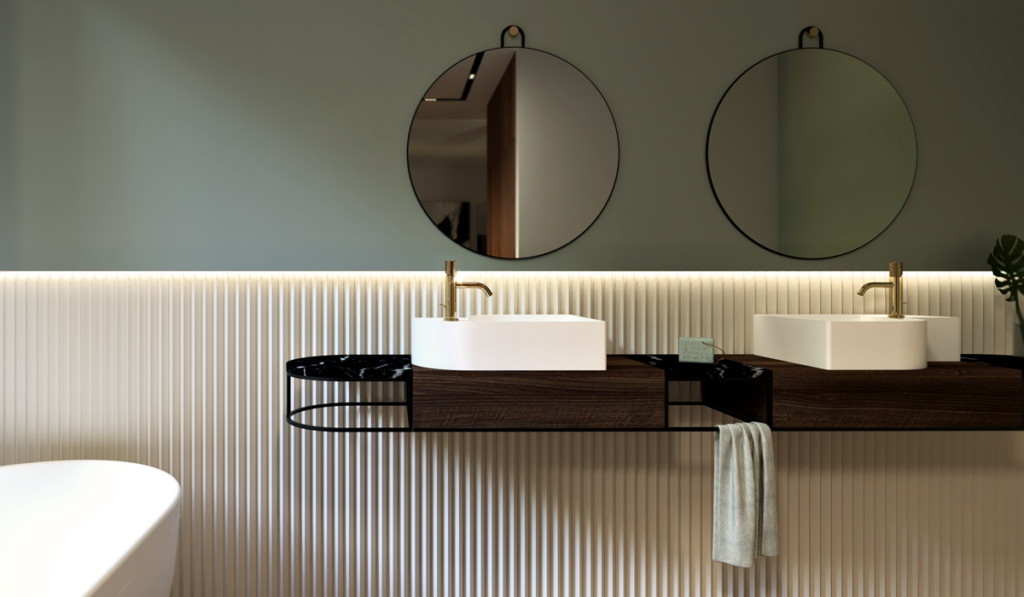 A few final thoughts
Learning a new software program can seem like a daunting task, but if you put in the time in the first couple of weeks, start small and simple, and utilize all the resources available, you'll become a pro in no time.
Before you know it, you may even be teaching your co-workers how to use the software, as well!
If you are a new user to one of our software products, like DomuS3D, make sure to check out our upcoming training and events, our support website, our YouTube channel, and write to training@maticad.com with any questions!