Let's take a look at the material, furniture, and accessories you need to design the perfect Scandinavian style bathroom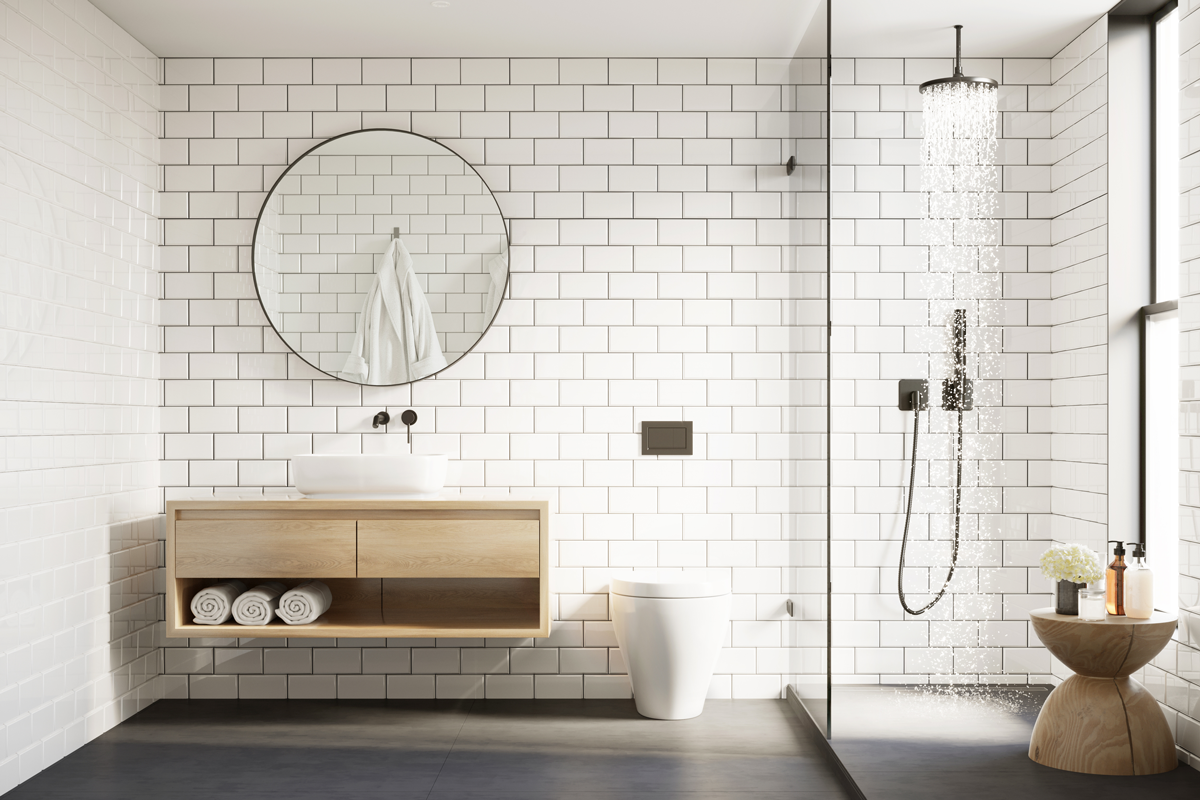 In recent years, the Scandinavian, or Nordic style has become an ever-more popular choice among interior designers, for both residential and commercial spaces. Nordic style bathrooms are often characterized by the use of natural materials, light and relaxing colors, and modern lines.
In this article, we analyze the distinctive elements that must be included in any bathroom designed in the Scandinavian style.
Let's take a look.
Color
In Scandinavian style bathrooms, light and bright colors dominate, as they infuse the room with a sense of calm and tranquility. White is the leading color, but you'll also find other soft shades such as cream and various shades of beige.
Dark colors like black or gray are allowed, but only as accents for certain accessories or décor pieces.
In any Nordic style bathroom, the role of color should be to create, first and foremost, a welcoming and relaxing overall atmosphere.
Natural Material: Wood, Cotton, and Linen
Another fundamental characteristic of a Scandinavian bathroom is the use of natural material, such as wood. Starting with the vanity and moving to the floor and walls, natural wood plays a leading role in our Nordic style bathroom.
With this material, creating a warm and welcoming space comes easy, able to respect the interior design standards typical of Nordic countries. You can choose from among a range of types: from maple to birch, from teak to ash.
When choosing your bath linens and curtains for your Nordic style bathroom, natural materials such as linen and cotton are preferred, always staying with light and bright shades. An object that can't be missing from any Scandinavian bathroom is the wicker basket. You can use wicker baskets to hold your linens or to store cosmetics or magazines.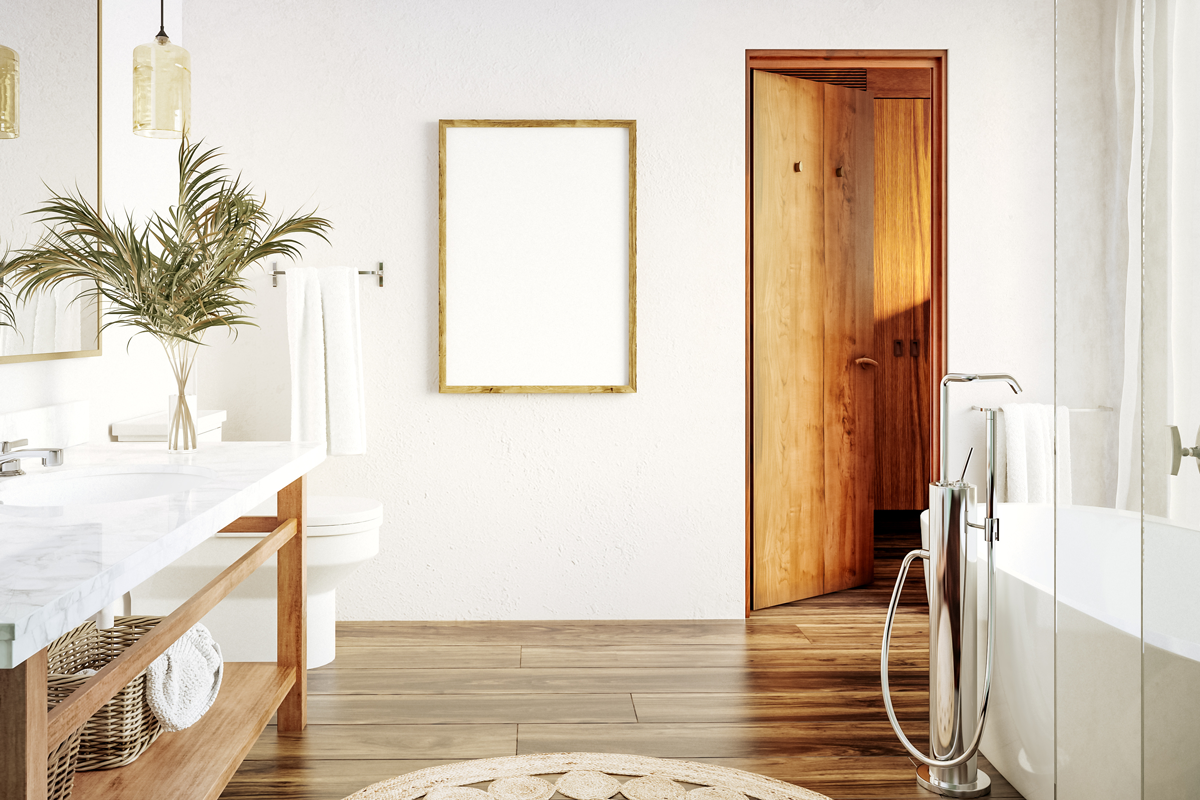 Vanities, Sinks, and Fixtures
When choosing your bathroom fixtures, the advice is to opt for furnishings with modern and minimalist lines and vanities made strictly from wood (preferably a lighter tone). Minimal and essential style should be applied when picking your faucets and your toilet, as well. For the sink area, you can choose a faucet with a dark matte finish (anthracite or black), while your sink and toilet should use matte white or beige.

Accessories and a Vintage Touch
We already mentioned the wicker basket as an indispensable accessory for any Nordic bathroom; the presence of plants, flowers, and decorative vegetation is another typical part of a Scandinavian style bathroom. A touch of green (don't go overboard though…), as well as scented candles, can give your Nordic bathroom a more natural and sophisticated look.
Vintage or recycled décor accessories can even take your Scandinavian bathroom to the next level; place them intelligently within your project, as vintage objects often pair well with modern design elements, creating an overall atmosphere that is both warm and welcoming.
So, what are you waiting for? All that's left is to start imaging your next bathroom – warm, welcoming, and bright – with a Scandinavian style.