Let's take a look at the most important features and functionality that any top professional interior design software should have.
For retailers, distributors, architects, interior designers, and even manufacturers, it is more important than ever (find out why here!) to use professional design software in their work.
These types of tools allow designers to improve their customer service, close more deals, and save time and money.
But what are the most important features and functionalities that a top interior design program absolutely must have? In this article, we'll take a look at a list of essential attributes that will help you to choose the right software and use it to offer personalized service to each and every customer.
1 – Full and Advanced CAD Functionality
Drawing floorplans with CAD tools is one of the most important base features that all interior design software programs must be able to offer.
Your program should let you draw with maximum flexibility when constructing 3D spaces, starting from the shape and size of walls, to the creation of half-walls, columns, inclined ceilings, or any other architectural feature in your room. Designers need to have the ability to recreate a floorplan exactly as it exists (or will exist!) in real life, without any limitations.
When building out a floorplan, it's important to be able to recreate an entire apartment or floor of a house and not just one room at a time. Drawing out multiple rooms gives you the chance to show your client a complete solution by "navigating" from scene to scene, touring the house as if you were actually walking through the physical space.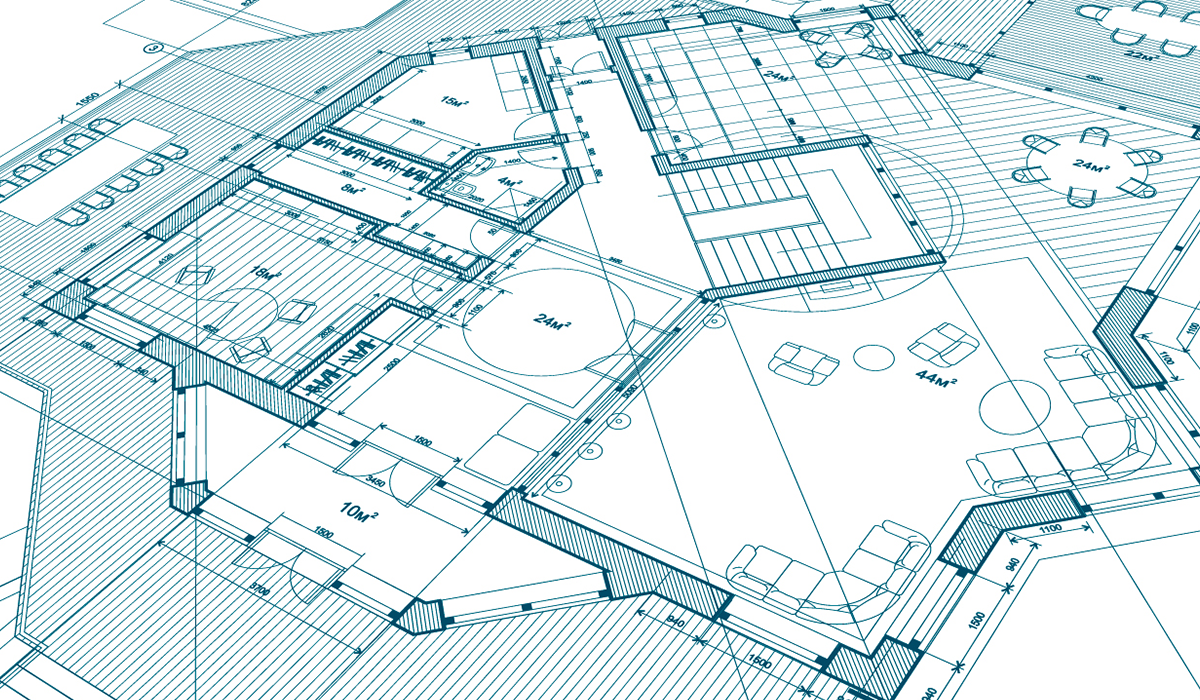 2 – High-Quality Digital Product Library
Having a vast digital library filled with furniture, flooring, tiling, and design accessories available within a program can make designing easier, faster, and an overall better experience. You can choose from a catalog of optimized design elements created specifically for the program you are using.
Even better if the elements available in the digital library are real products actually available on the market. With real products by manufacturers that operate in the interior design industry, you can create custom solutions within your projects using specific design elements and furniture pieces that are actually available for purchase.
Don't underestimate the value of having a wide selection of curated materials and finishes to apply to your walls, architectural elements, and furnishing items such as vanities or cabinets, whether imported from outside the program or already available within the digital library.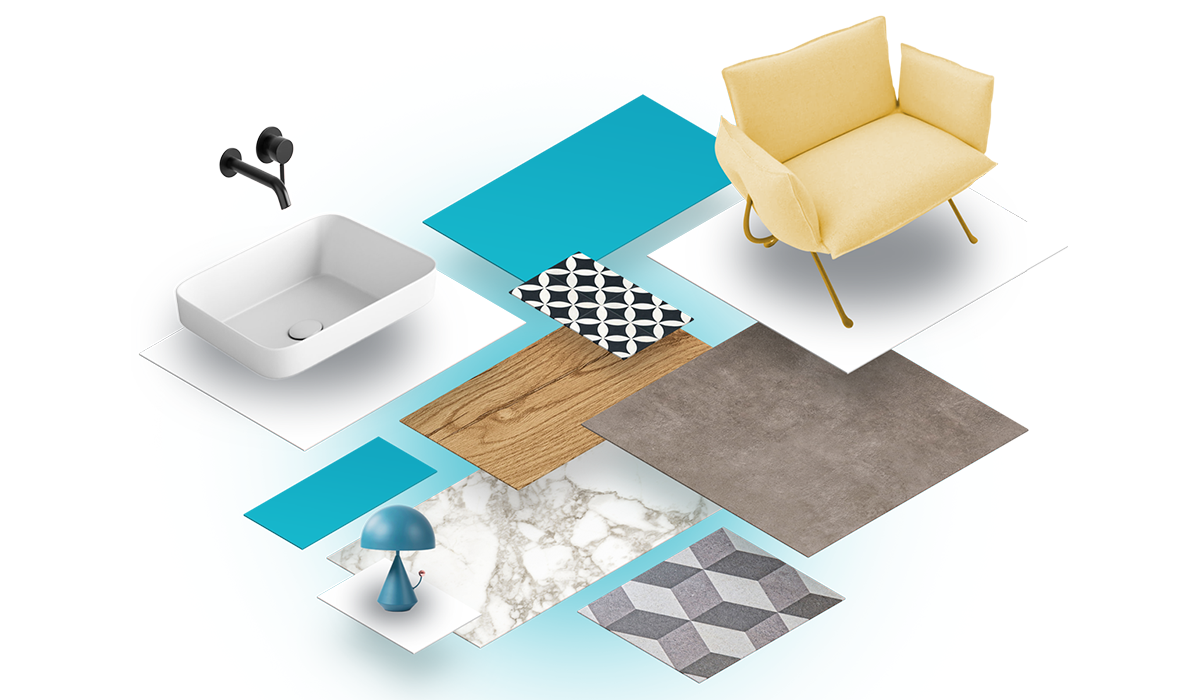 3 – An "Open" System for 3D Items, Floorplans, Images, and More
Even when a software program includes a rich up-to-date digital product library, it is always useful to have the possibility to import your own furnishing items (or images, or CAD files) into the program.
Therefore, look for a program that is "open", letting you upload your own external files that you can use within the projects you build in the program. This feature will give you more flexibility as you design, letting you work more efficiently by taking full advantage of resources available in other digital platforms, as well.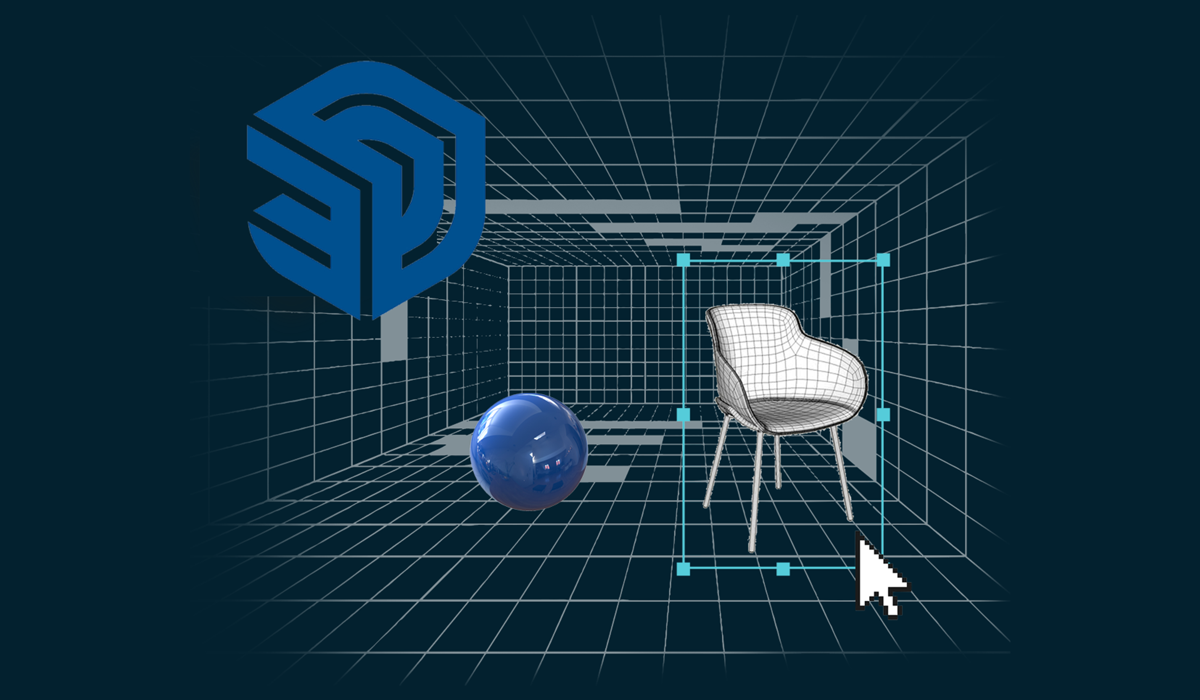 4 – Photorealistic Rendering
Once you've built a 3D model of your room, top interior design programs should give you the ability to generate virtual photorealistic images (aka renderings!).
These are digital simulations of the project that you built that have photo-like quality. With a good rendering, you can amaze and win-over your clients thanks to the extreme realism of your design proposals, giving them the ability to evaluate the overall impact of the products chosen and used within a real space.
To create photorealistic rendering images, your software program should integrate a rendering engine, preferably one specific to the interior design industry.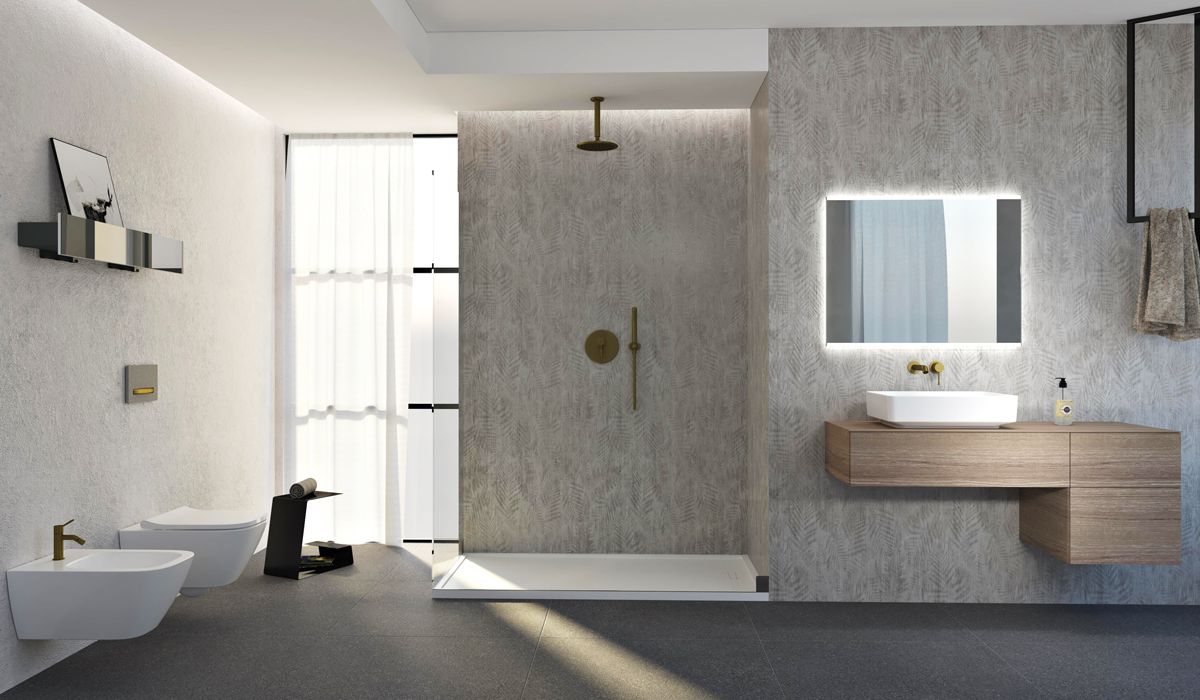 5 – Virtual Reality (VR)
In addition to your standard photorealistic renderings, a great interior design software program should be able to generate immersive panoramic virtual reality images that can be viewed with a VR headset.
These VR images let you place your client within a design project, guaranteeing a surprising and exciting "wow" effect for your customer.
Along with your design program, you'll have to get yourself a VR headset (there are many models to choose from on the market); once you've generated your panoramic VR image within your software, load it into the headset and…voila! You can now see your room in Virtual Reality!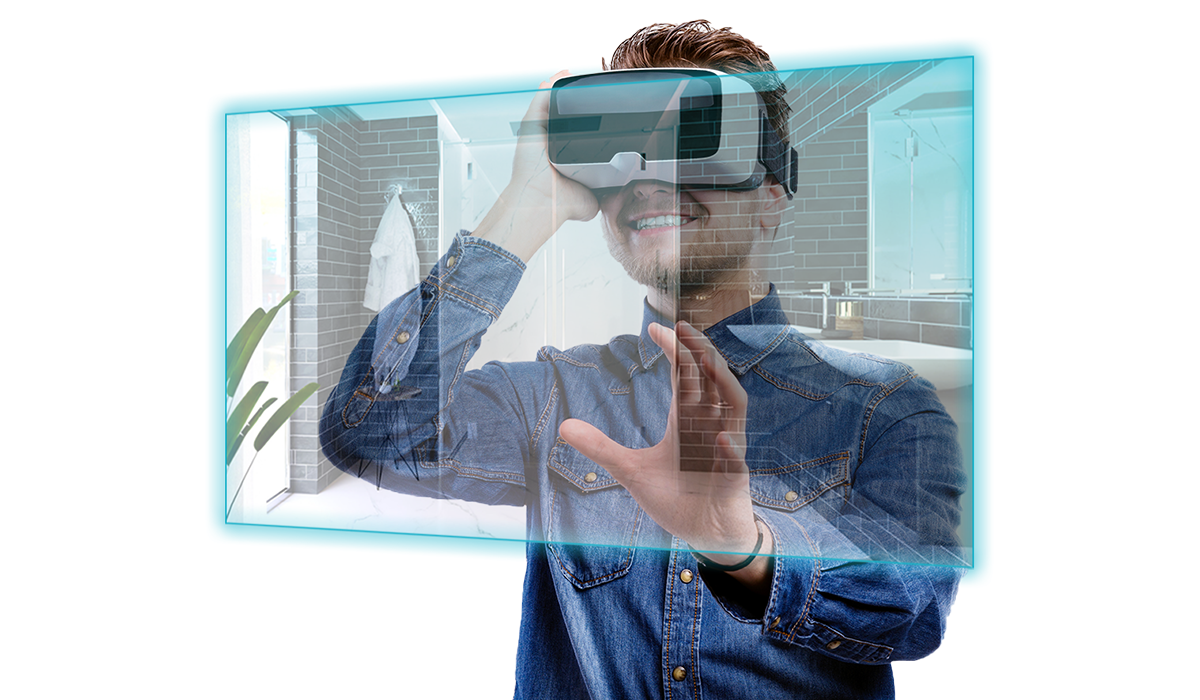 6 – Project Brochures and Summary Documents
Once you've finished designing a project, the best interior design software programs will be able to generate summary material, including brochures and estimates, both for the final customer and for the professionals involved in building the project on site (installers, tilers, plumbers, contractors).
You can give your client a detailed project brochure, complete with blueprints, perspectives, rendering images, material lists, and a final quote. In the same way, you can generate technical documentation for the contractors on site, making their work easier and ensuring everyone is on the same page, avoiding miscommunication, errors, and the waste of time and material during installation.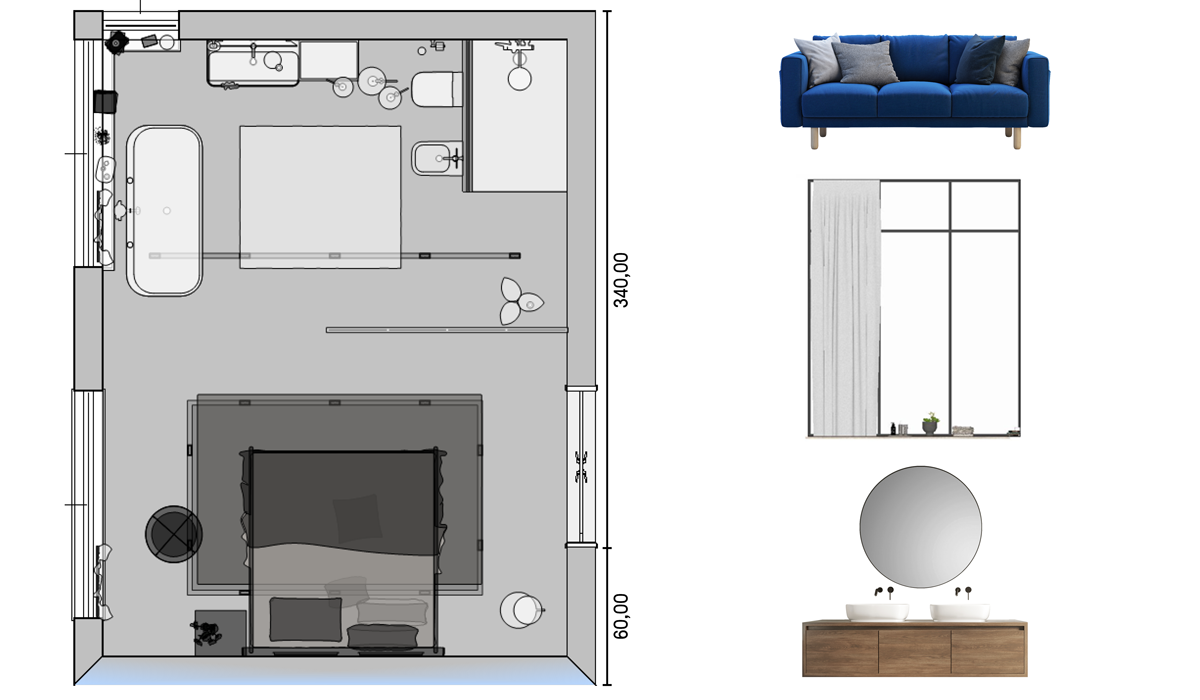 7 – Project Sharing
Many design programs, along with creating project summary documents, offer their users the possibility to share their work via email, social media, or on dedicated websites or apps.
This feature, especially today, is a fundamental part of any program that allows you to interact with your customers in real time, staying connected with them even without meeting in-person.
With a simple click you can share your project on social media or directly with your client on their smartphone.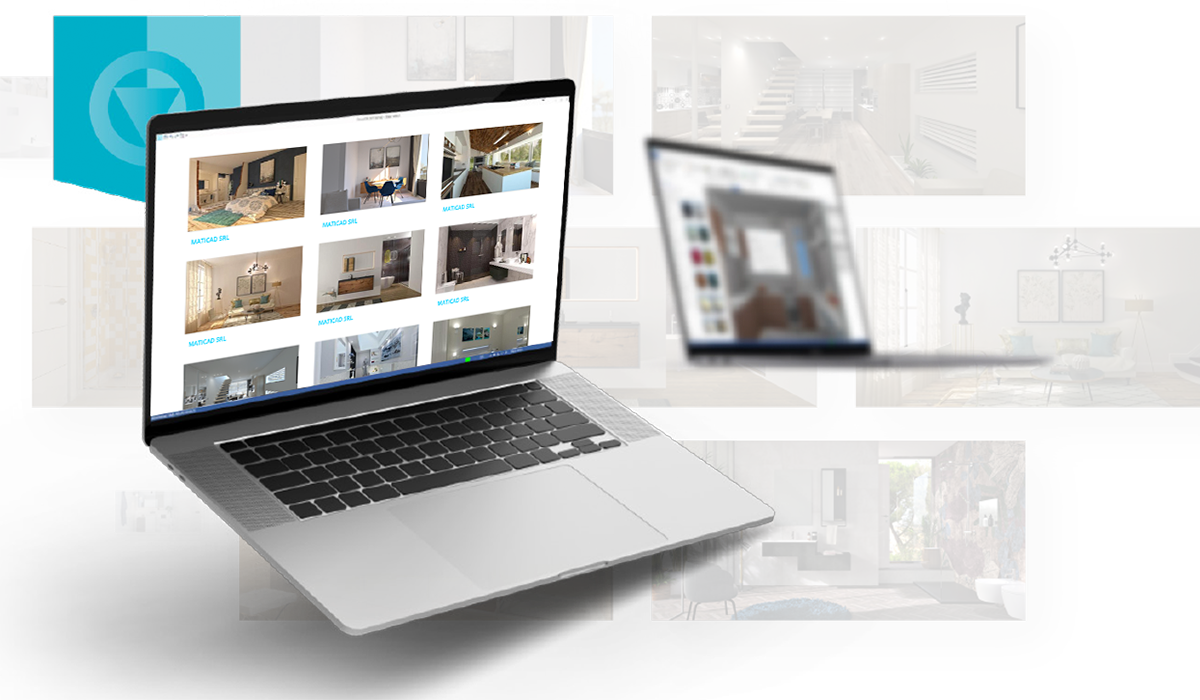 8 – Tech Support and Training
Any software, especially an interior design CAD program, should provide adequate training and technical support for its users. Even for software programs that are intuitive and easy to use, it can be difficult to discover all the features available and use the program to its full potential without specific training and support.
Without proper training, you can quickly get frustrated and decide to stop using the software, thinking that it just wasn't right for you.
Therefore, you need to be able to count on training and on tech support (by phone or online) to help you through the early stages of use, so you can quickly overcome any initial obstacles and develop the basic skills you need to master the program.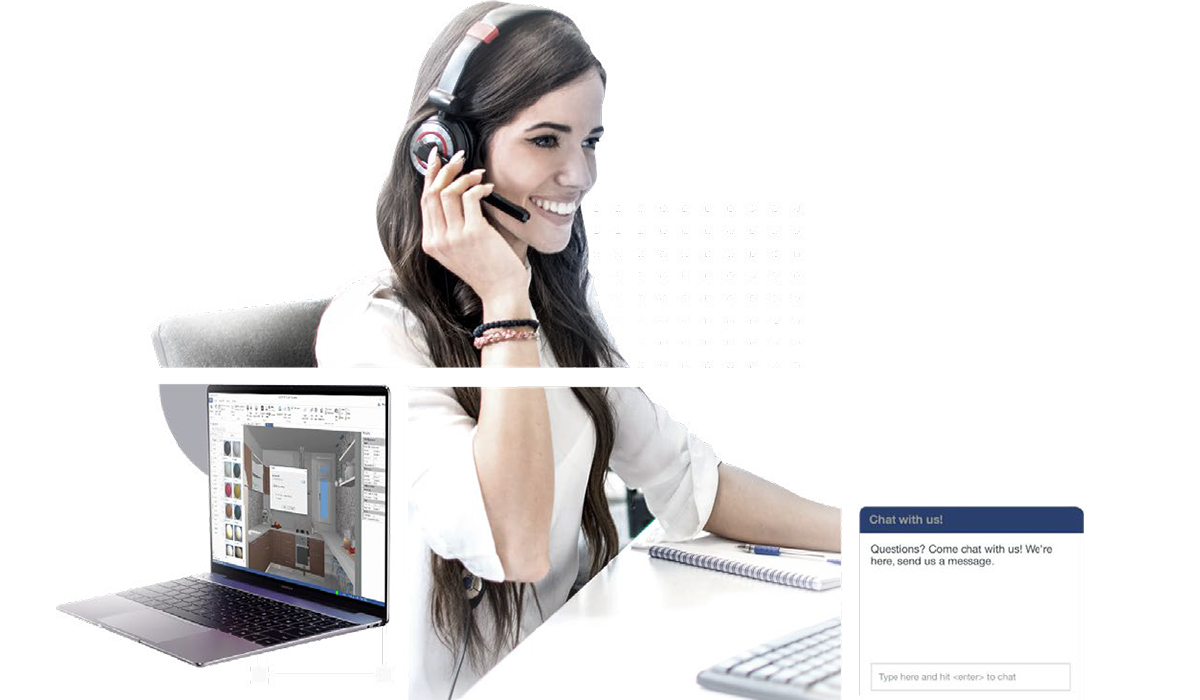 A Few Final Thoughts
In this article, we've taken a look at the 8 essential features and functionalities in any top professional interior design software program to help you and your business grow. Whether it's CAD functionality, rendering, or tech support and training, these useful features will help enrich your work with greater awareness, efficiency, and drive, elevating the quality of your service and convincing more clients that the right choice, is the choice to work with you.