We partnered with Devon&Devon this month to create our February Project of the Month. The project is now available for download from the Live page of DomuS3D.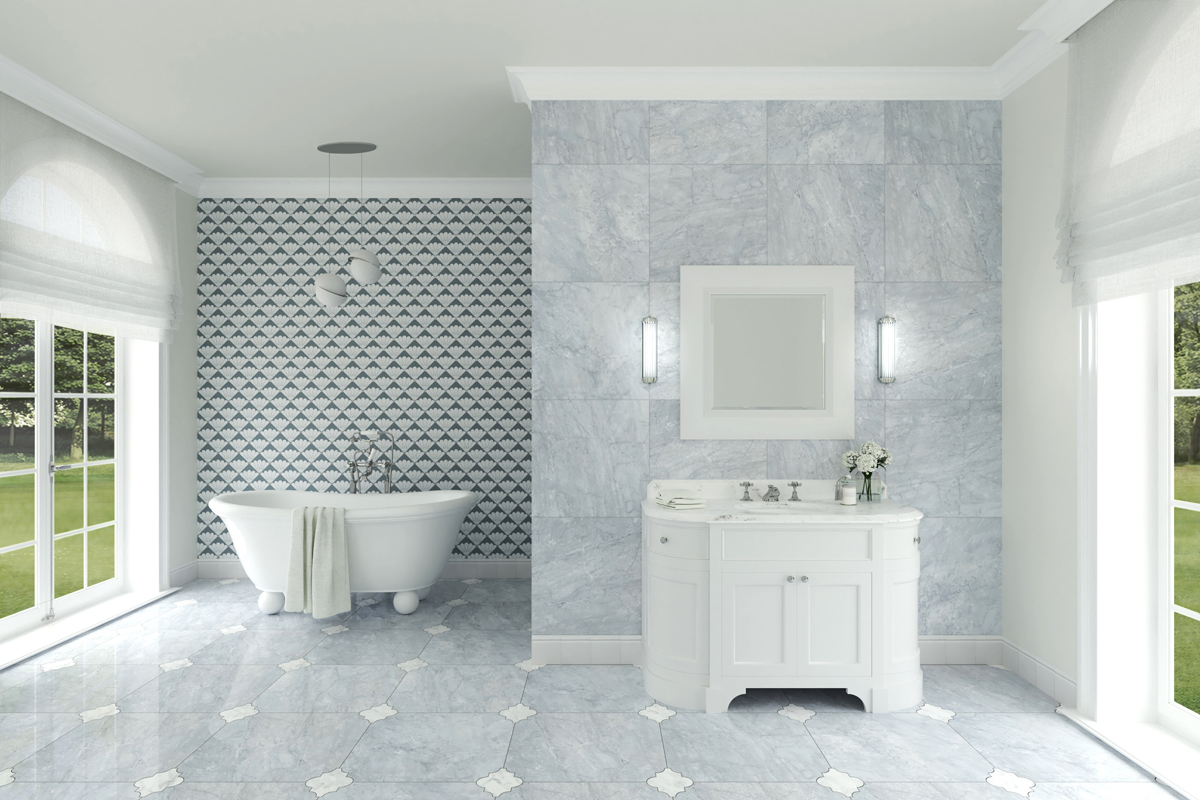 The February Project of the Month, "Sustainable Beauty", was created in partnership with the Florentine company Devon&Devon, which specializes in the design and build of custom home decor and bath products. This project is a traditional bathroom design with an elegant and timeless look, defined by a light color palette that gives the room a bright and fresh feel.
Let's take a closer look at the products used in the project.
Aurora Bijoux White Bathtub: The new face of a jewel-bathtub
A stylish jewel of 19th century inspiration made with 100% White Tec Plus, a Greenguard Gold certified sustainable material that uses Biobased® plant-derived resins. The body is perfectly smooth and shaped by elegant moldings, standing on four spheres available in multiple finishes.
Season Vanity Unit: Neoclassic prestige
A classic-inspired washbasin, destined to very elegant bathrooms. Its base, in lacquered wood, contains two drawers and two large curved doors embellished with frames and brass knobs. The top and raised back are in White Carrara, Black Marquinha, Botticino Fiorito or White Afyon marble.
Atelier 18 Fez Flooring and Wall Covering: The charm of marble, the practicality of stoneware
The timeless charm of marble manufacturers, enhanced in a wide collection of porcelain stoneware floorings with a strong decorative character. Obtained from the water-jet cutting of large-format slabs, the elements of Atelier 18 are characterized by extraordinarily bright surfaces crossed by grains, which can be configured in a large number of chromatic compositions and combinations.
---
The items used in this project and all the collections of Devon&Devon are available in the DomuS3D digital library.
---
Technical Details:
| | |
| --- | --- |
| Rendering Image Size | 4410×2517 pixels |
| Surface Area | 30.63sqm |
| Number of Items Used | 57 |
| | |
| | |
---
DOWNLOAD IT AND MAKE IT YOUR OWN
Follow these simple steps:
---
Happy Designing
The Maticad Team
info@maticad.com