Download our newest project of the month built using the new features available in DomuS3D 2021 from the Live! page of the program.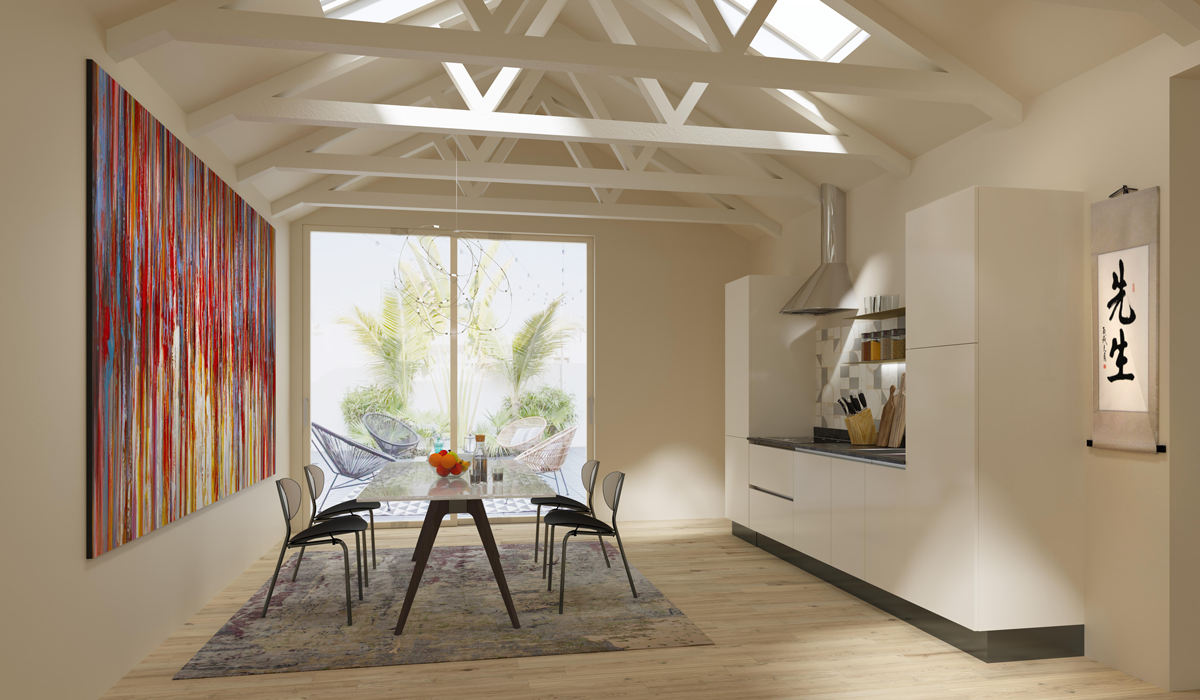 For this project of the month, we built an entire apartment, which features a large kitchen and dining room looking out onto the outdoor area, and a decorative bathroom with the striking use of a wallpaper that immerses us in unexplored seas.
To create this project and its rendering images, a number of new features available in the 2021 version of DomuS3D were used. First and foremost, the new configurable furniture module, used to create the bathroom vanity and cabinet. With this new module, you can build modular furnishing compositions and customize them following the guidelines and specifications of their manufacturer.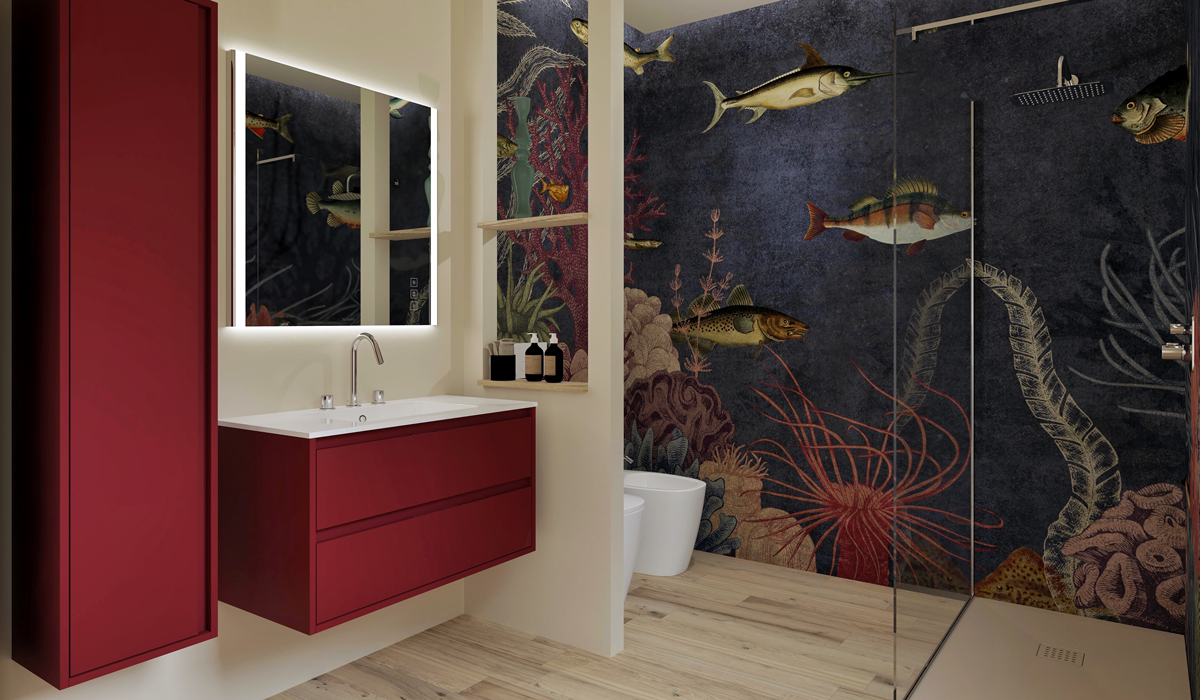 In addition, the floorplan of this project was created using the new Trace Rooms function, which simplifies the layout construction process when importing floorplans from external .dwg or .dxf files. The command is automatically activated when you create a new project and select the "Import Floorplan from DWG/DXF" box. Once you select the floorplan file you want to import, a pop-up window appears to proceed with the retracing operation.
The flooring of this project was installed throughout the entire apartment using the Extend Floor Tiling command. In DomuS3D 2021, this feature was further improved to guarantee the continuity between rooms and through doorways, applying the same texture even for products with multiple faces.
In the rendering image featuring the kitchen and dining room, you'll notice a relaxing outdoor area beyond the sliding glass door. In this case, a custom background image was applied to this opening, i.e. the sliding door, in the room. This new feature of DomuS3D 2021 lets us apply any image to any type of opening in our project, repositioning and resizing it using the available sliders. By setting the natural light parameters, it is possible to adjust the illumination in our scene.
In this project, we've seen some of the newest features of DomuS3D 2021 at work. To discover all the latest features in more detail, read about DomuS3D 2021 here or check out the Online Guide and our video tutorials available on our YouTube page.
---
Technical Details:
| | |
| --- | --- |
| Rendering Image Size | 4410×2517 pixels |
| Surface Area | 128.24 sqm |
| Number of Items Used | 57 |
| | |
| | |
---
DOWNLOAD IT AND MAKE IT YOUR OWN
Follow these simple steps:
---
Happy Designing!
The Maticad Team
info@maticad.com