Viva Magenta 18-1750 is the Pantone Color of the Year and we aimed to explore its full potential in the January 2023 DomuS3D Project of the Month.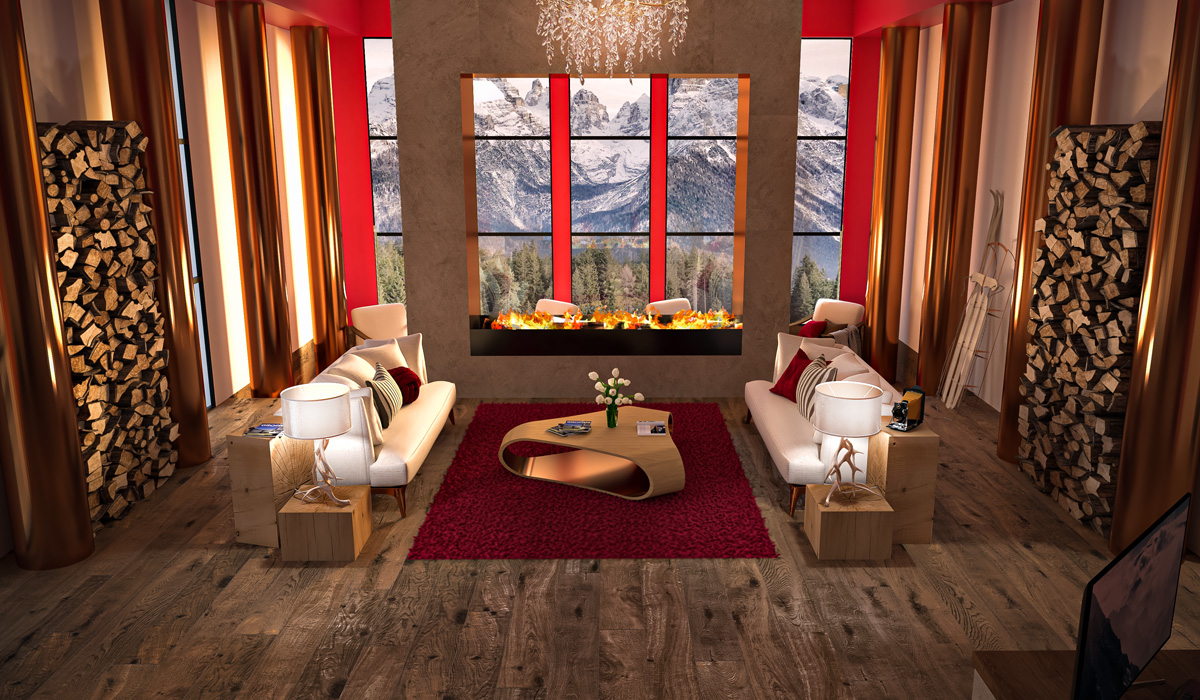 As always, with the start of the new year, Pantone has unveiled its brand new Color of the Year, which has become an important reference point for the world of interior design and for all those looking to stay current on the latest trends. Viva Magenta 18-1750 is the choice for 2023: a vivid red, powerful, joyful, and also incredibly versatile, perfect for interior design.
For the DomuS3D Project of the Month this January, we decided to use this color in a simple and elegant public space: a boutique hotel lobby located in the mountains. What better place to take full advantage of this color's carefree character than a place dedicated to vacation and relaxation?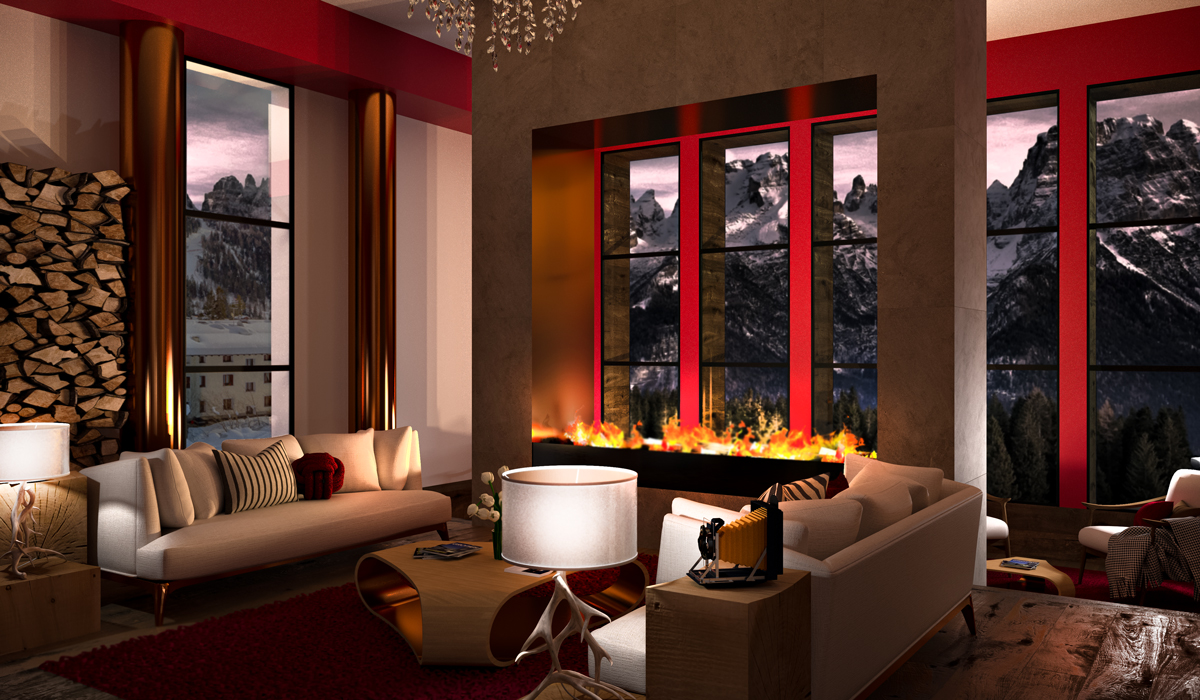 The Project
The January 2023 Project of the Month is a warm and welcoming lobby of a boutique hotel found in the mountains. It's made up of a large lounge area, divided into two smaller sitting areas by the large and luxurious fireplace. At the end of the lounge, large windows let you admire the stunning view of the mountains.
The Pantone Color of the Year, Viva Magenta 18-1750, is featured on walls throughout the lobby and also in certain accessory furniture pieces, such as throw pillows, rugs, and the deer head hanging behind the reception.
This versatile color allowed us to easily combine traditional furniture pieces, typical of a log cabin aesthetic, with modern and high design elements. The result is an eclectic space with a carefree feel, able to welcome visitors and become the ideal spot to experience a moment of relaxation with a view of the mountains.
---
Technical Details:
| | |
| --- | --- |
| Rendering Image Size | 4410×2517 pixels |
| Surface Area | 84 sqm |
| Number of Items Used | 84 |
| | |
| | |
---
DOWNLOAD IT AND MAKE IT YOUR OWN!
Follow these simple steps:
---
Happy Designing!
The Maticad Team