With its classic look, a traditional bathroom design never goes out of style. In this article, we'll take a look at a few tips and some inspiration that will help you design and furnish a timeless and elegant traditional style bathroom.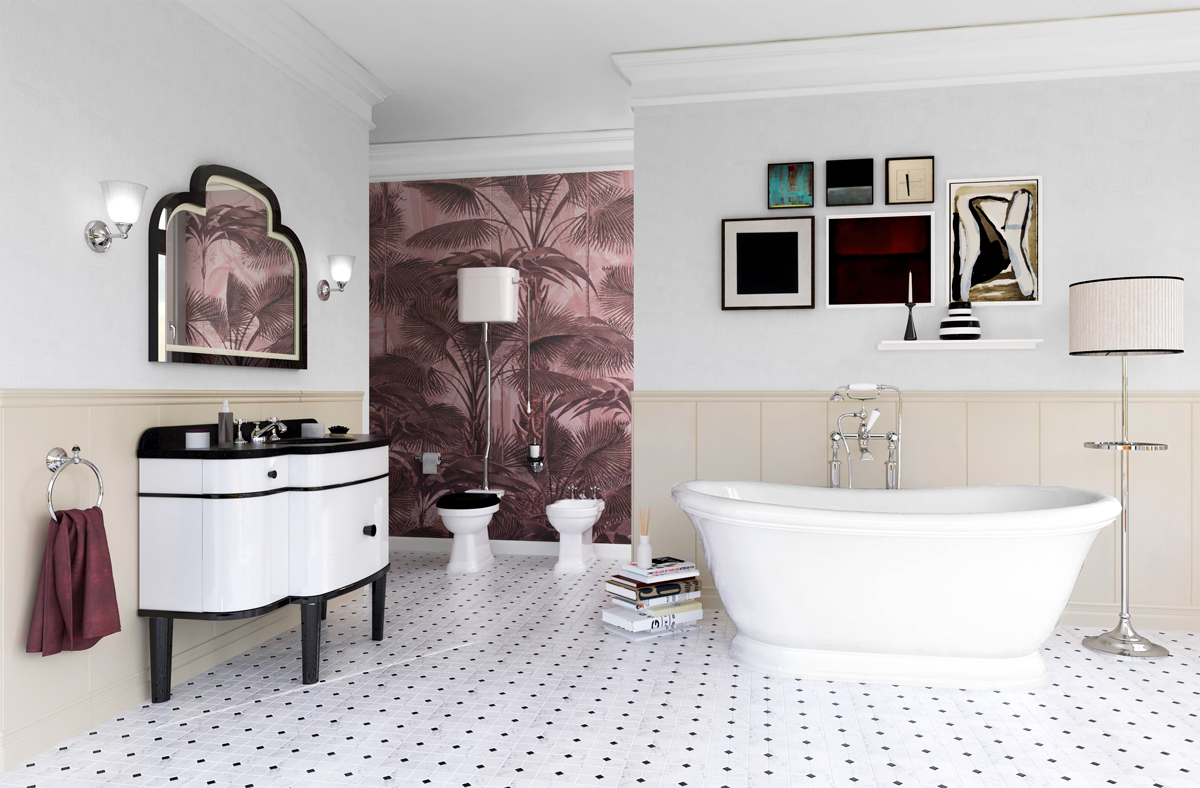 If you're aiming for a timeless look, with elegant features and a touch of vintage, you're surely looking to design your next bathroom with a traditional style. In this article, we'll focus on the elements and materials that distinguish a traditional style bathroom, and we'll even go over a few pointers to help make your project unique and filled with character.
Colors and Materials
In any interior design project, the choice of colors and finishes is of utmost importance. When designing a traditional style bathroom, you have a wide array to choose from: from the classic black and white, elegant and precise, to a selection of pastel colors, which infuse the room with warmth and romance.
Another option is to bring out the natural nuances of your finishes by using materials such as wood, marble, or granite. And of course, you can't forget to use gold, even if just for the smaller details; this color is a must if you want to embellish your room with the luxurious feeling characteristic of a traditional style bathroom.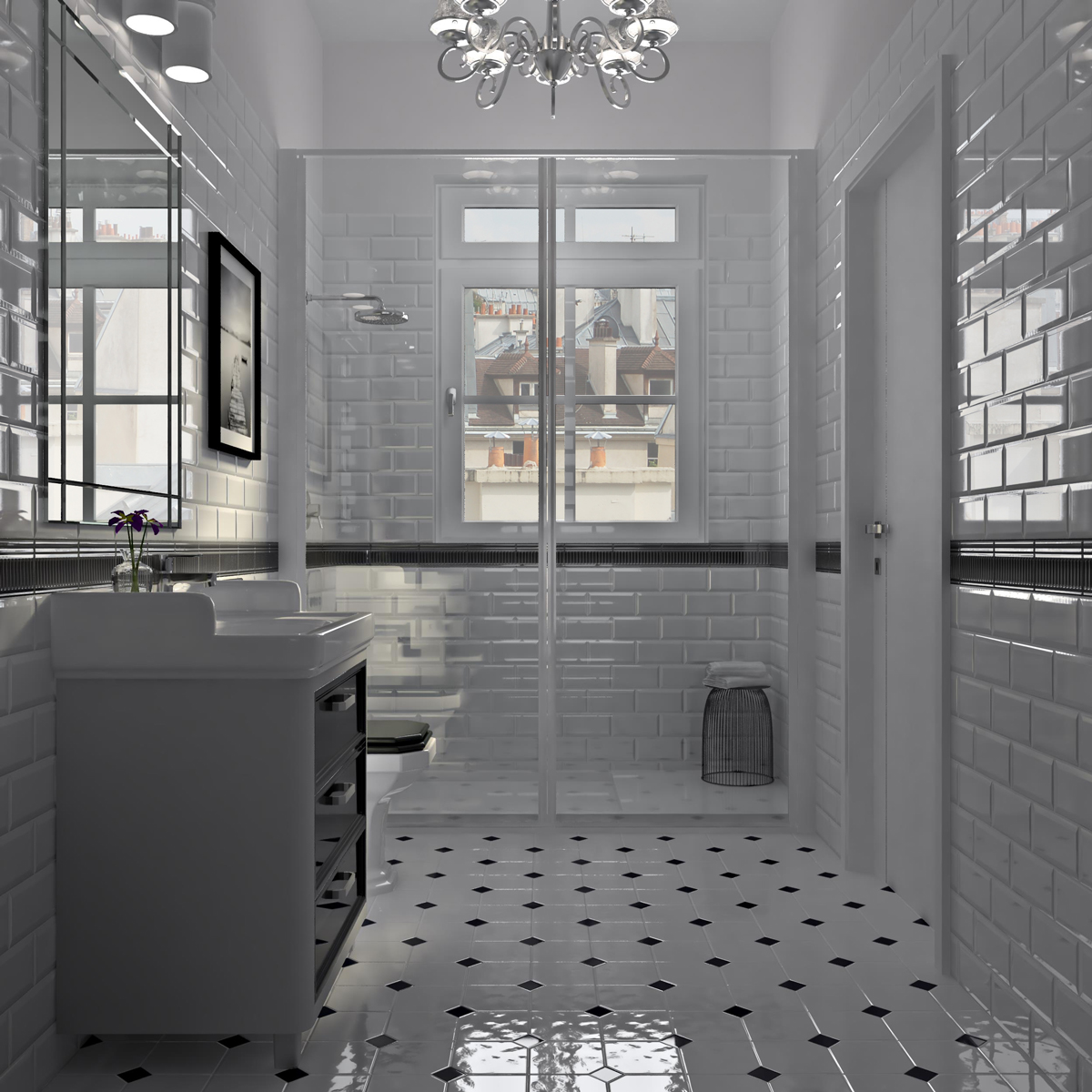 Vanities and Mirrors
Our bathroom vanity, and consequently our sink, are more often than not the focal point of any bathroom space. For a traditional style bathroom, we can opt for a simple, yet timeless, freestanding pedestal sink, in polished white ceramic, a must-have piece.
If you prefer the versatility of a larger vanity with a sink, the options are endless: from a solid wood vanity with finely crafted drawers and doors, to a more glamorous sink console with a metal structure. For either choice, we can pair a classic white ceramic top, or, for a bolder choice, a solid black ceramic one, or a marble or granite top, as well.
And last but not least, the mirror, which in our traditional style bathroom should always have a prominent frame, sometimes richly decorated or with a vaguely vintage style.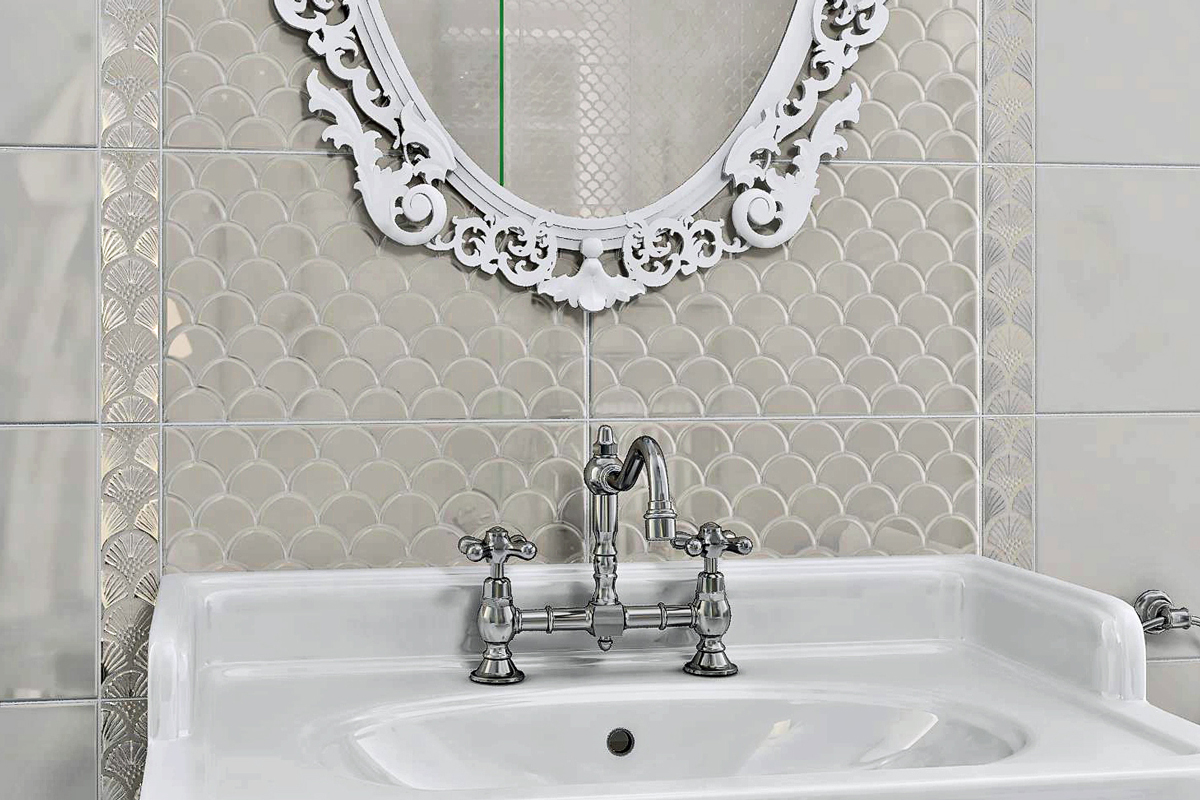 Bathtub and Toilet
When it comes to picking a toilet and a bidet, we can choose white or black polished ceramic, and for those looking for a vintage touch, you can opt for a two piece toilet, maybe even with a high tank and pull chain.
When it comes to our bathtub, we can look for a freestanding clawfoot tub, or, if space is limited, we can choose a drop-in or alcove tub, surrounded by finely decorated tile.
Flooring and Walls
Here, there are again numerous options to choose from, ranging from the use of natural materials such as marble or wood, ensuring an elegant touch, to ceramic tile, to the use of wainscot and wallpaper. This final choice has once again become very trendy over the last few years, driving up the popularity of the traditional style bathroom once more.
The Difference is in the Details
When it comes to designing a traditional and timeless bathroom, it's the details that make the difference. Starting with your choice of light sources, which should play an important role in any traditional style bathroom, you can choose a hanging crystal chandelier or a ceiling lamp in finely decorated crystal.
In our traditional style bathroom, we can also include wall sconces near the vanity and mirror or even in the bathtub area, which will give our room a further touch of elegance.
Another item we cannot forget are our curtains: we can choose to make these an accent by using long and richly decorated curtains, if the size of our bathroom allows.
Lastly, we can add a few framed pieces of art to our wall, perhaps with a decorative frame that pairs with that of our mirror above the vanity.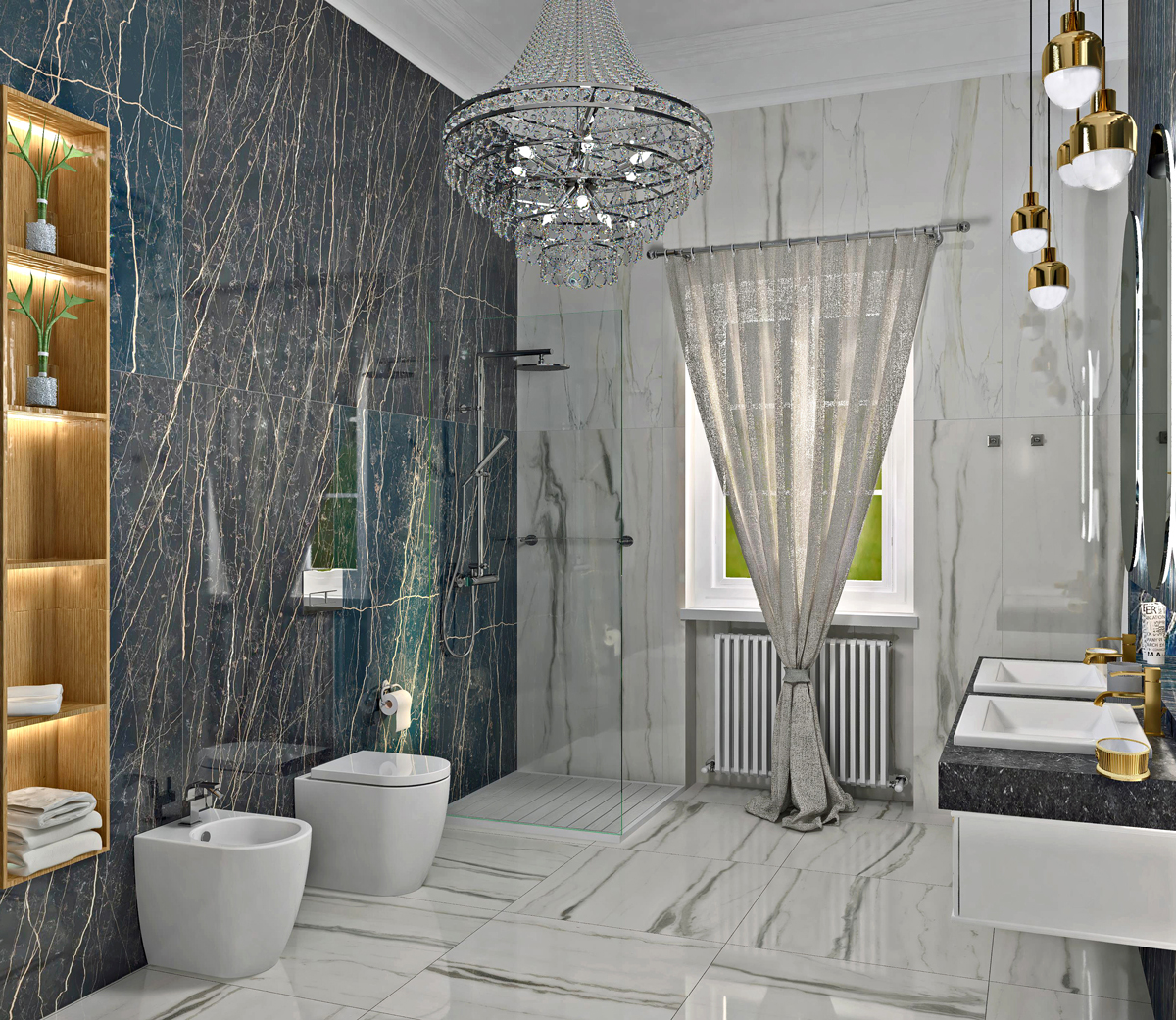 When it comes to designing and decorating a traditional style bathroom, the choices are endless. Our advice is not to overdo on the decorations and avoid overloading the room with too many different materials, ensuring that the room does not become too opulent. We recommend favoring elegance and consistency, making sure that each piece of furniture and decor pairs well with one another, to create a timeless and tasteful bathroom.