In occasion of our 30th anniversary, a letter from our Founder and President, Franco Ampollini.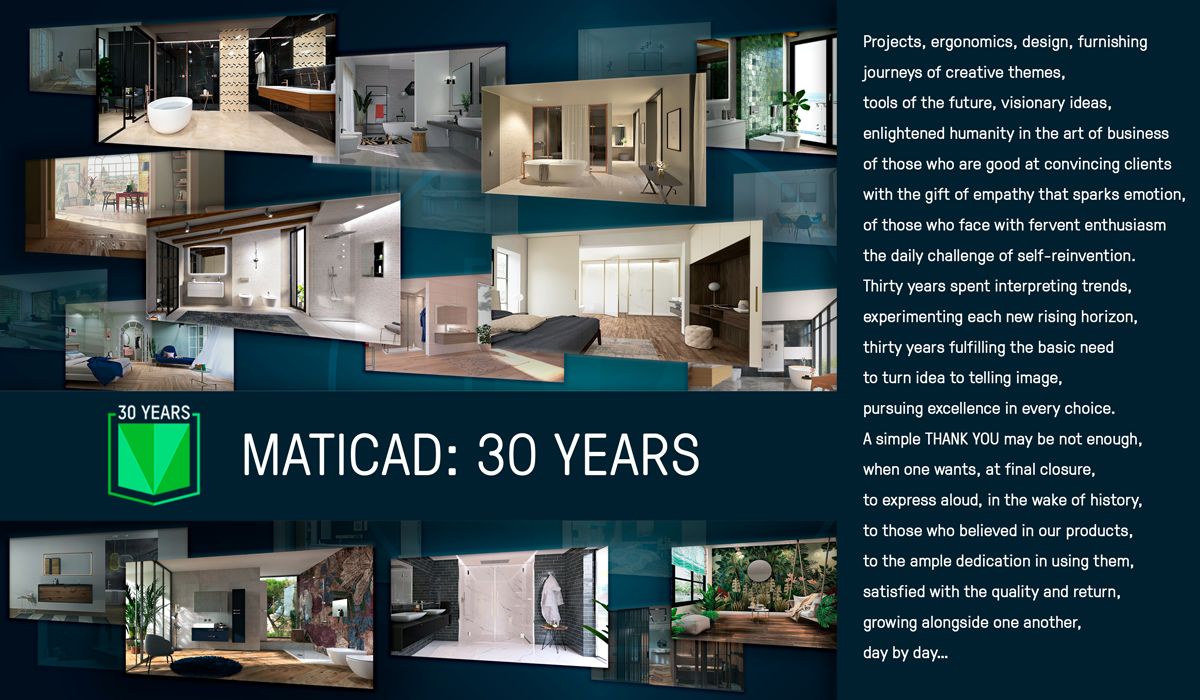 In this 2021 full of desire to start anew, Maticad celebrates its 30th year in business. An important milestone, made possible thanks to the many clients who have shown us their continued trust, using our products to create and present captivating and compelling design solutions.
The last 30 years have brought about many changes and technology has made great strides forward; we now live in a world where the digital is an essential component of any successful business, a more rapid and revolutionary evolution than anything we could have imagined at our beginning.
Over the course of these years, Maticad has developed technology and software solutions capable of conveying the products of the ceramic tile and bath fixture industries, leading to greater perception and understanding in the final customer, and reducing the uncertainty between what can be imagined before, and the final impact of, a finished job.
Alongside DomuS3D, our professional design software, new web applications have been added to the Maticad lineup over the years, software specifically created for the interior design, covering material, and, most recently, modular furnishing industries. An integrated "ecosystem" of structured solutions was created, championing close collaboration between all those involved in the process of selecting and purchasing home décor and furnishing products, including custom configuration and e-commerce websites.
The question we now pose is what to expect from the next 10 years. Surely, we'll face new and difficult challenges, in a world that changes with the speed of a fleeting moment, where the availability of easy-to-use, flexible, and interconnected digital tools will be even more strategic; our task will therefore be to understand future needs and trends, to unravel and interpret, proactively transforming them into innovative and effective solutions.
I would like to leave you extending our warmest thank you for accompanying us on this journey, with the hope that it will continue, with reciprocal satisfaction, for many years to come.
Sincerely,
Franco Ampollini
---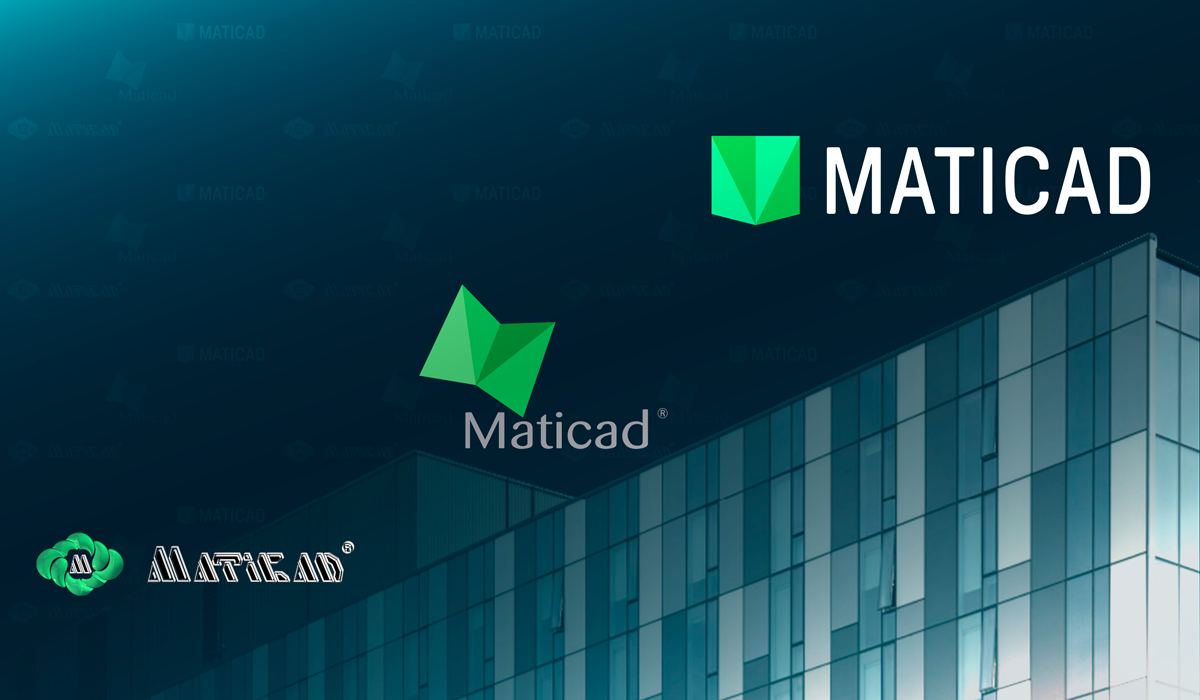 To celebrate our thirtieth year here at Maticad, we are preparing various surprises and promotions for both existing and future clients. To stay up-to-date on all the latest news from the Maticad world, we invite you to subscribe to our newsletter and follow us on our social media channels (Facebook, Instagram, LinkedIn).