The Uptown and Klima collections from Ceramica Valsecchia are featured in the latest DomuS3D Project of the Month. Download it today from the Live page of DomuS3D.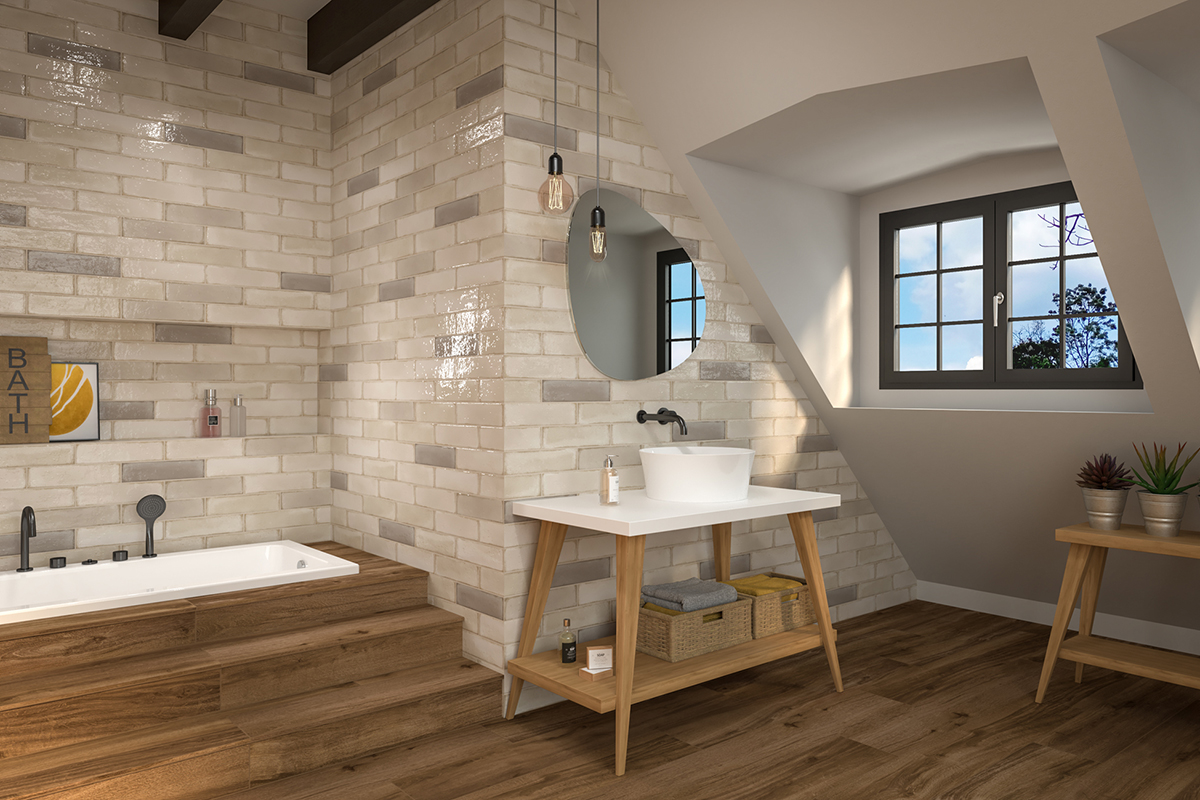 The June 2022 project of the month, created in partnership with Ceramica Valsecchia, is an industrial style bathroom, designed with warm tones that give the room a welcoming and relaxed atmosphere. A matte black finish was chosen for the sink and bathtub faucets, which perfectly match the color of the window frames and the beams on the ceiling. The vanity and the small table for the plants are in light oak wood and are characterized by their simple and extremely functional style. To complete the industrial feel, classic exposed hanging light bulbs were used to illuminate the vanity area.
Products used in the project: Uptown and Klima collections from Ceramica Valsecchia
UPTOWN collection: metropolitan visions.
Glossy surfaces revisited with an urban style twist in a new 7.5x30cm size. An authentic soul with a hint of urban design, enhanced by a color palette of neutral tones that give character and comfort to your living spaces. With Uptown, the timeless charm of the city once again comes to life in a proposal of great visual effect.
KLIMA collection: feel nature.
Klima transforms porcelain tile into a new sensory experience. Five color proposals designed to immerse you into a natural, warm, and welcoming environment with a hint of modernity. A path that takes you back to the essence of prime material through surfaces with faithful recreations of knots and shades.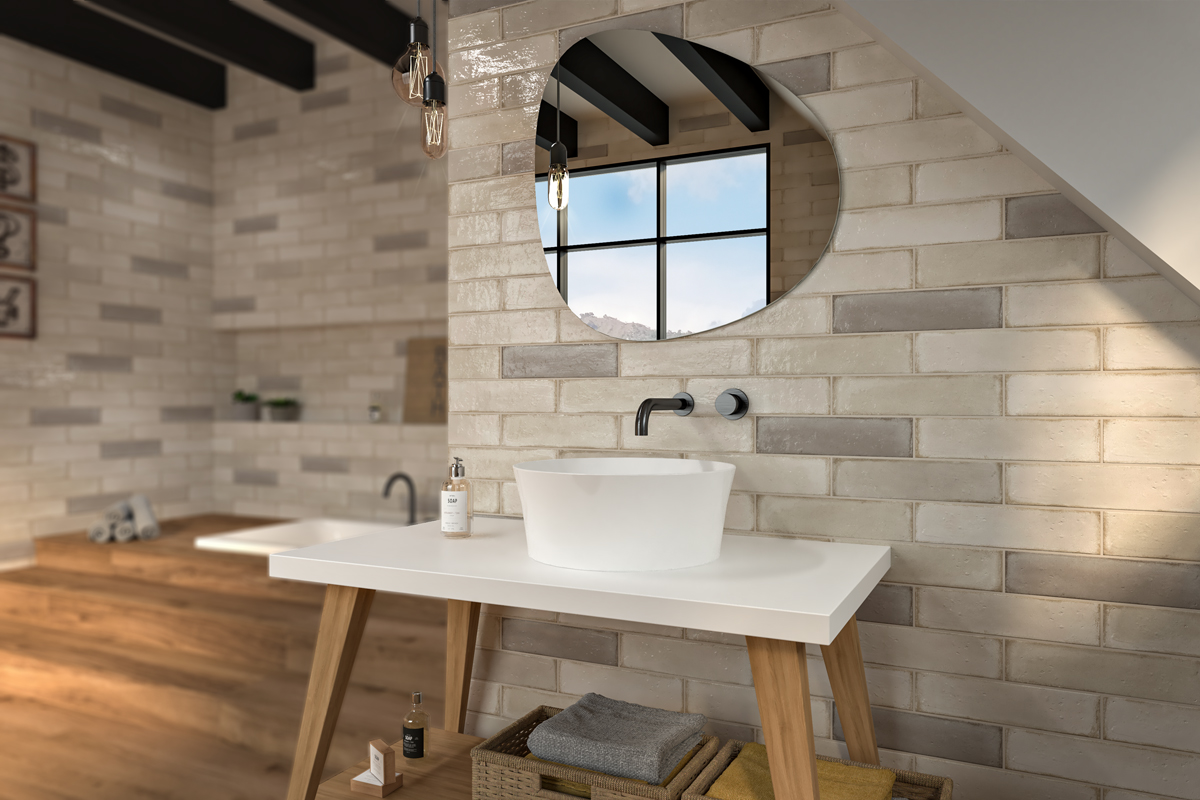 Products Used:
– SKU 7530UPT002 Uptown Series Col. Ivory 30×7.5 – Wall Tile
– SKU 7530UPT007 Uptown Series Col. Taupe 30×7.5 – Wall Tile (random)
– SKU 2012KLM505 Klima Series Col. Brown 120×20 – Floor
---
Ceramica Valsecchia collections are available in the DomuS3D library.
---
Technical details:
| | |
| --- | --- |
| Rendering Image Size | 4410×2517 pixels |
| Surface Area | 18.50 sqm |
| Items Used | 50 |
| | |
| | |
---
DOWNLOAD IT AND MAKE IT YOUR OWN
Follow these simple steps:
---
Happy Designing!
The Maticad Team
info@maticad.com