Discover the newest features available in the latest release of DomuS3D. From the 2D floorplan to 3D navigation and photorealistic rendering, updates and new features are available across all areas of the program to give you access to an even more complete design software that matches your needs.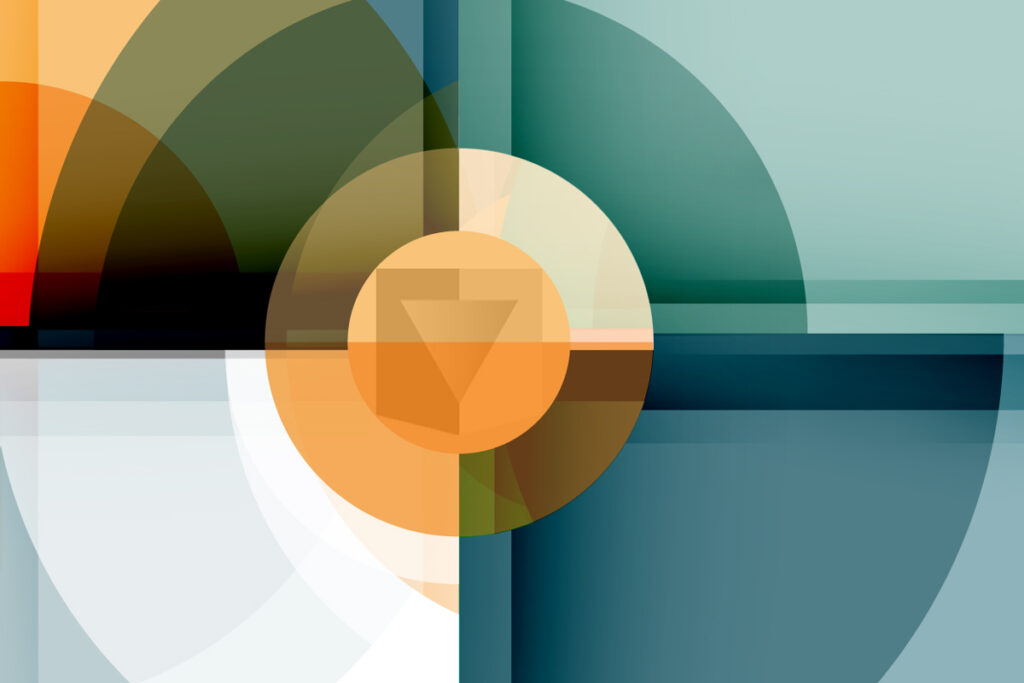 The newest version of DomuS3D, filled with new features and updates, is now available for download. In this article, we'll walk you through the biggest updates and most important new features available in the 2022 version of our professional interior design software. We'll take a look at:
Solid Modeler
Thanks to the new solid modeler available in DomuS3D 2022, it's now possible to easily create 3D elements starting from primary geometric shapes such as spheres, cones, pyramids, and/or portions of these.
In addition, it's possible to model solids, using a new and simplified interface, to create eight different types of steps, stairs, and countertops, all customizable in size and with the ability to specify the presence and size of their beveled edge.
The solid modeler introduced in this latest version of DomuS3D also allows users to create recessed shower floors, where you can insert drains, and customize finish by applying tile or any other material available in the DomuS3D library.
Openings on ceiling or floor to simulate multiple floors
In DomuS3D 2022, you can now easily create an opening on a flat ceiling to automatically add a simulation of a room on an upper floor above. The room created above the opening allows you to easily manage the insertion of a staircase with greater realism, without having to resort to the creation of multiple objects.
Similarly, it is possible to carry out the same operation on the floor, simulating a lower floor below. See the full article here on how to insert a hole into your ceiling or floor.
New RTR module (Real-Time Rendering)
The RTR application (Real-Time Rendering), an accessory module to DomuS3D, has been significantly improved compared to its previous version, starting from the graphic quality that allows you to navigate a 3D scene more realistically, thanks to the support given from the ray tracing option (available only if using a computer with a latest generation Nvidia RTX graphics card).
Once the RTR window is open, users can choose the visual quality level (low, medium, high) and customize the parameters to ensure that the application is optimally supported for the computer that you are using.
Please note that the "high" quality is only supported by Nvidia RTX 2060 graphics cards or higher.
The numerous settings available in RTR allow you to adjust parameters such as exposure, contrast, temperature, and more, as well as individually manage the intensity of each light inserted into the project.
Never used RTR? Read this article to learn how it works
Import images into the floorplan (JPG or PNG)
Among the new features in DomuS3D 2022 is the possibility to use an image in your 2D floorplan by dragging and dropping it directly from the components window or by importing it into the layout window when starting a new project.
This new option lets you use an image as a background in your floorplan, for example to trace a floorplan using CAD tools, or for specific objects, 3D text, and more.
Suggestions from the properties window
To continue to simplify designing with DomuS3D, new interactive support tools and guides have been added: in the lower right side of the program interface, within the properties window, a new area specifically built to house tutorials and offer support. When selecting various commands within the program, brief video tutorials will automatically open here to guide you on how to best use the command and thus simplify your work within DomuS3D.
Additionally, access to the online guide and to our training courses is now available in one-click, linked directly from this window when there is no command active.
Lastly, when selecting certain features within the program, pop-up windows will appear with suggestions and tips which can be further explored in the online guide.
Lamps with integrated light
A new library of 3D lighting elements and lamps which include light (IES files) and self-illuminating material already integrated into their 3D structure and editable in post-processing has been created and introduced into the DomuS3D library.
These lamps and lights have been created with the properties of their actual light/illumination properties and are able to realistically reproduce the effects that they create in reality.
Using them in your project couldn't be simpler: after downloading them from the Live! page, just position the lamp in your scene, just like you would for any other 3D item or furniture piece, without the need to adjust any of the light settings.
V-Ray 5 Integration
Starting from the 2022 version of the software, DomuS3D users will be able to use the V-Ray 5 rendering engine. Thanks to the update to the rendering engine, it is now possible to create materials that are even more realistic thanks to new parameters that are now available. For the full guide with all the new parameters available in V-Ray 5, click here.
Configurable Furniture and "Meta-Articles"
The "configurable furniture" module has been further improved and integrated into the furniture section of the components window. Configurable items are now found alongside the "static" furniture items and are marked with a specific icon in their preview to denote their configurability.
The are divided into two types: single items and families of items. Single items can be dragged directly into the floorplan and then configured, while families of items that build compositions with multiple pieces will automatically open a separate window (as in DomuS3D 2021). To learn more about modular furniture, check out this video.
DomuS3D Composer module update
DomuS3D Composer is a separate module that allows you to create custom brochures and project summaries to present to your clients. In the 2022 version of DomuS3D, a series of new features has been implemented, for example, new options to insert a quote, automatically regenerate a project brochure after the project has been modified in DomuS3D, management of print previews, and much more.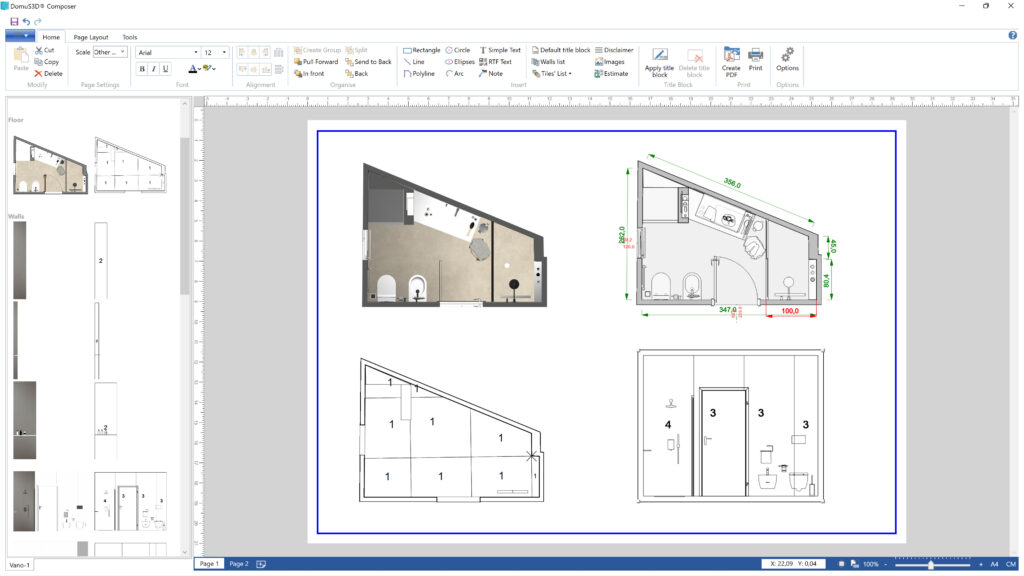 Click here to open the full article on DomuS3D Composer and learn about all its new features.
These are just some of the many new features introduced in DomuS3D 2022. Click here to discover the entire list!